Badminton is an unbelievable sport of timing and perfection. You need to be exact with your timing and position to defend your part and, most importantly, to conquer the opponent. For a sports person, their equipment is like armor to protect their territory and to defeat others. And as they say, you need to work with perfection to attain something big.

For a badminton player, his/her racket is an essential thing to play and defeat someone. Professional players have different choices and preferences for the badminton racket. They maintain their racket very precisely. From body to handle, grommet to strings, everything needs to be perfect to win the big battles. Badminton racket strings play a vital role in providing the right power and balance. And it would be best if you are cautious while selecting the string for your racket.

How to select or buy the best badminton racket string?

Badminton is one of the famous sports among people. From kids to older people, all enjoy playing badminton in their free time. Apart from this, the industry of badminton equipment manufacturing is vast and comprehensive. There are numerous products and strings that are available in the market in low to high prizes by different brands.

However, you can prefer and can trust a brand like Yonex. Yonex is the most desirous and credible badminton racket and string manufacturing brand in the market and sports world. As a beginner or professional player, you can trust and buy Yonex strings

. Though there are some parameters and factors which you can consider before buying a badminton racket string or try to find out during the purchase-

a) Durability

If you are not enjoying your game because your racket strings confront regular breakage or you break your racket strings very quickly, then you need to switch on to thicker string instead of using the same. A heavy gauge string can be the solution for your breakage problem. A slightly thicker string can give an all-around balance and performance.

Anything which is around 0.70 mm to 0.68 mm can make your game and balance more significant than ever. There are various models from Yonex, which will give you the best option for your racket.

b) Repulsion

As a professional player, if you want to enjoy the control and durability of your racket, then go for less thick strings. Anything lesser than 0.70mm would be ideal for you. Several strings in the market will give you options between 0.70mm to 0.65mm. If you are an experienced player or have been around in the field for longer, then you will quickly understand that thinner strings can generate more repulsion and power than thicker lines.

c) Control

Badminton is the game of power and pure timing. Control over your shots, control over your hand-eye coordination, and control over your feet are the keys to transforming yourself as a great player. As we have discussed in the upper text that thinner racket strings are more useful for having significant control over the shots and generating more repulsion in the defensive shots too.

Though rackets with thinner strings have more chances of breakage, but are very crucial for getting excellent control over the game and racket. Badminton racket strings close between 0.60 mm to 0.67mm are ideal for making your badminton racket a great one. Several Yonex badminton racket strings have ideal gauge specifications for the players who love to play with thinner strings.

2) How to find out the ideal racket string tension?

One of the biggest myths about racket string tension which has been regularly roaming among the people is that your racket string tension needs to be higher for the more exceptional performance. But this is not the fact that you have to consider as the truth or key to high performance.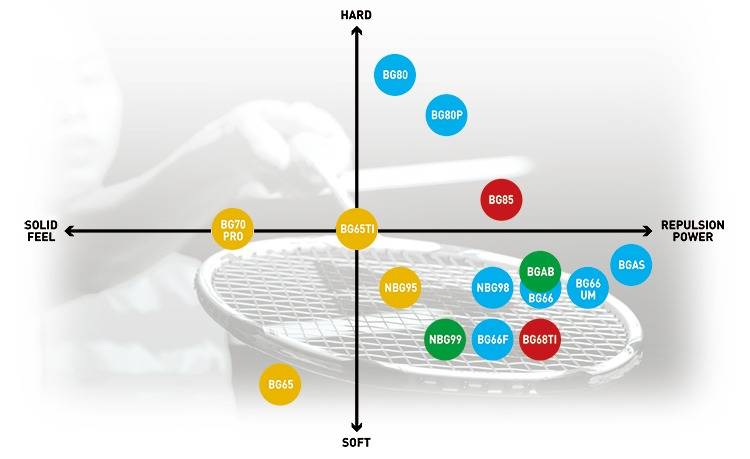 The one thing that you need to understand is that the string tension depends on your comfort and skills. In your initial playing days, you do not have enough ability to hit the shuttle hard with great continuity. So, at the particular time, you need lower string tension (16 to 24 lbs.) to increase the power and have the more prominent sweet sport for greater reach and control. But on the other hand, if you are experienced enough and have excellent skills of playing, then you can go for high string tension (24 to 30 lbs.) to enjoy the hard-hitting and control.

3) How can you make your strings long-lasting?

Research and experiments are the best ways to gain some valuable knowledge and lessons to make something useful and to protect something. It would be best if you had some insight to handle the racket and strings for long term use. So, lets discuss some points through which you make your racket strings long-lasting and stronger for an extended period-

a) Ideal string tension

Stringing at extremely high or low string tension can make your racket string life lesser and drastically affect the power and durability. That is why you need to check your string tension regularly and make your string tension at the ideal level. On the other hand, you can also consult a professional for stringing your racket string tension or have restringing services. Asking someone who has years of experience can enhance your string life.

b) String thickness

String thickness is yet another very essential factor of consideration if you want to improve your racket string life. Every single player prefers the width of the racket string according to his/her game. But if you play with a thinner string, then your strings have more chances to face the breakage problem or durability issue. That is why you need to play with an ideal string gauge for the long-lasting string. The quality of the string and brand is also one of the most significant factors regarding string life.

c) Hitting technique

The game of badminton is the game or art of timing instead of power. If you try to hit hard, then there are more chances of missing the shots and getting your strings damaged. The smashing of shuttle with high power and force can make your string weak and more breakable. So, you need to understand the art of hitting, the elegant touch, or smash while playing.

d) Grommets

Grommets are one of the vital elements of racket and also crucial for enhancing the life of your badminton racket string. The grommets can protect your racket strings and also can destroy them. If you are stringing the racket tightly or any grommets are missing from the strip, it can ruin or make the life of your string lesser. So, it is imperative to check out your grommets regularly and always keep an extra set of the grommet.

e) Storage technique

To make your racket string long-lasting, you need to take care of your storage technique. Extreme high or low temperature may affect your racket string, and it can become brittle too. So, make sure that the room temperature is average where your racket is resting. Or you can also carry a thermal badminton bag for storage purposes.

Best Yonex strings

Now, lets check out some exquisite racket strings by Yonex and know about their specifications-

1) AEROBITE BOOST

The Aerobite boost string from the Yonex brand is the perfect combination of control and high repulsion. The superstrings are made of Vectran. Vectran is a fiber that is twice powerful than nylon. The strings are thin and have a hybrid setup. The Vectran and high-intensity nylon multifilament material is used for the strings. The mains and crosses gauges are 0.72 and 0.61mm. These Yonex strings come in white and black color.




2) AEROSONIC

The Aerosonic comes with one of the thinnest strings in the world. It is highly significant in generating high repulsion and power. The lines are manufactured with high Polymer braided nylon and High-intensity nylon Multifilament that makes them a world-class string for high performance. The aerosonic will give you 0.61 mm gauge for getting high repulsion ability.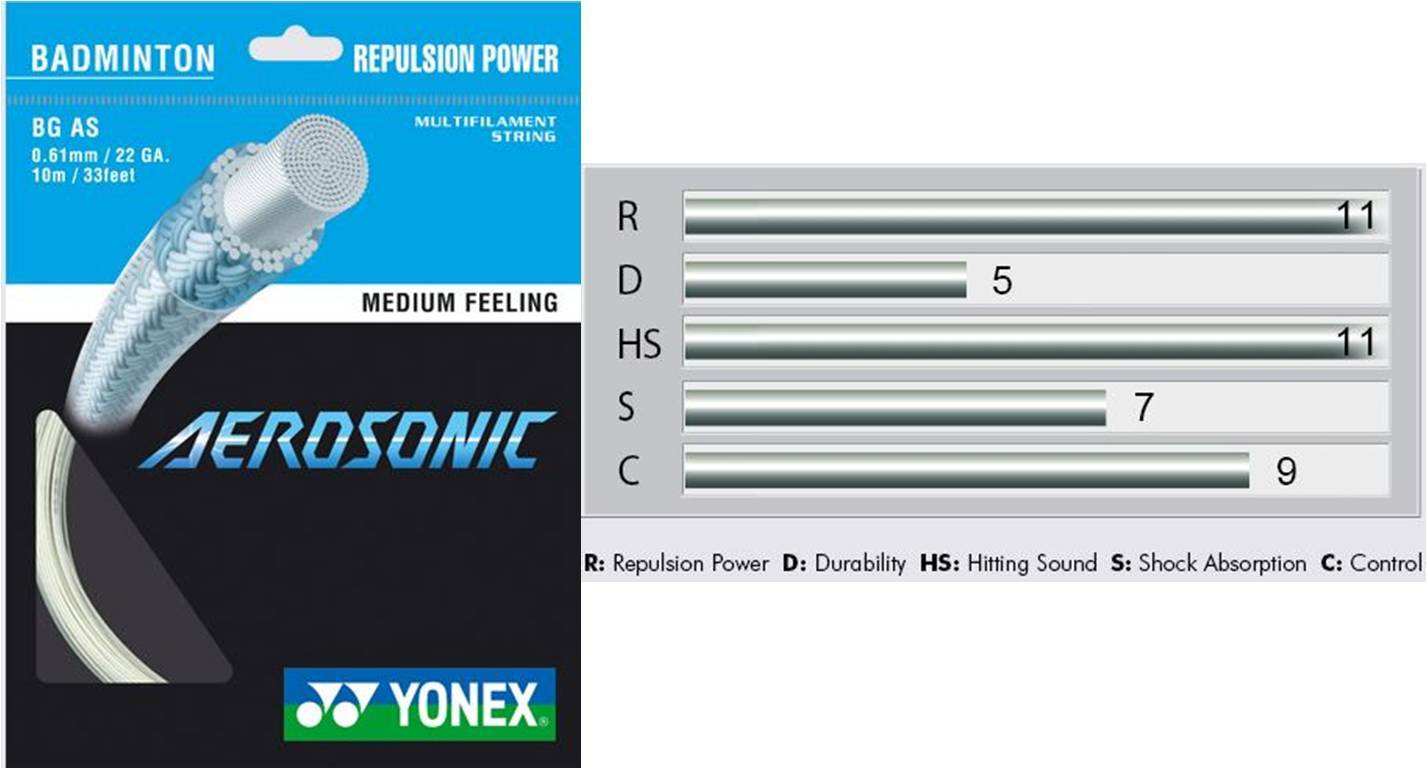 3) BG80

Yet another great strings from premium sports brand like Yonex! The BG80 lines are manufactured with Vectran fiber (High-modulus) and multifilament. Here, you will get the 0.68 mm gauge option with some astonishing repulsion and hard-hitting power. The length of the strings is around 10/200m.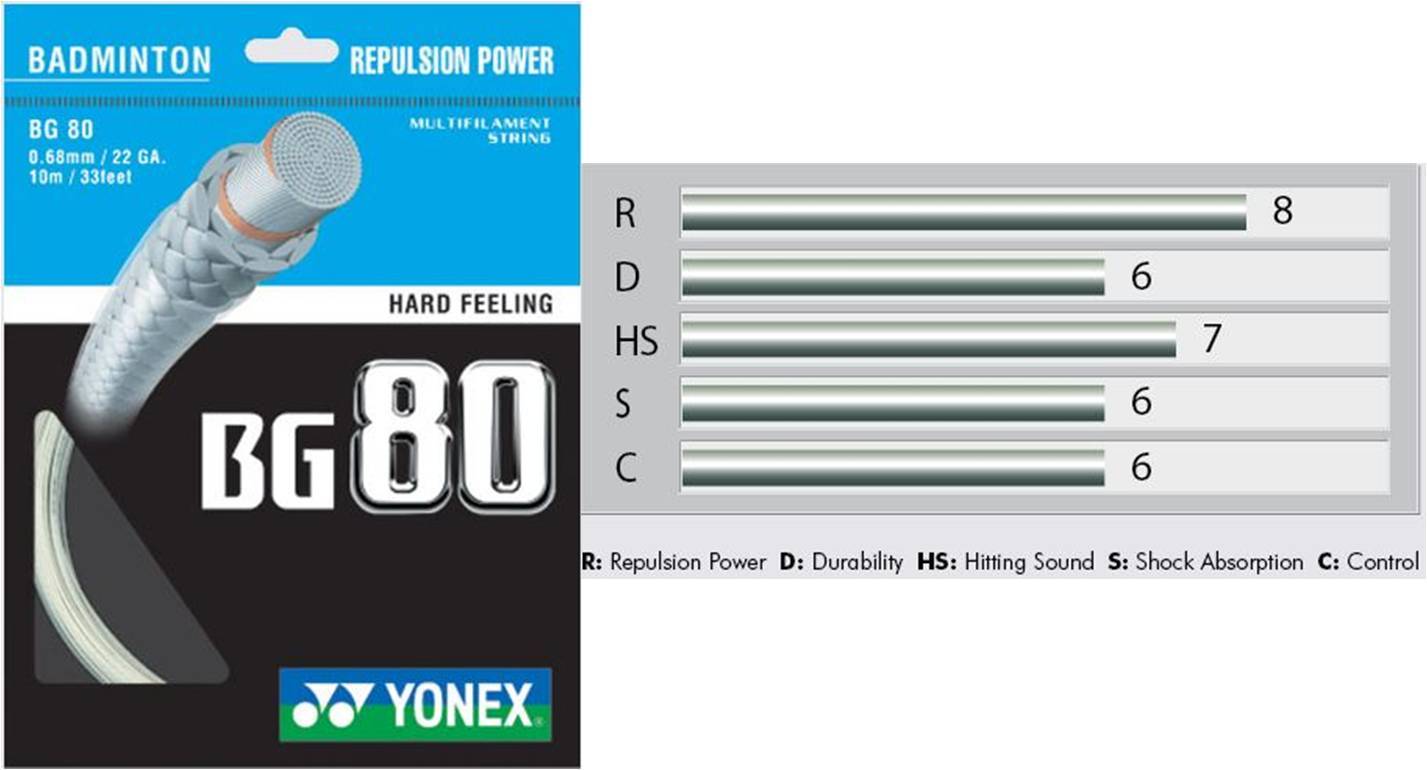 4) BG66 ULTIMAX

The BG66 Ultimax strings are the combination of high speed and perfect balance. It comes with a 0.65 mm thin gauge. It means excellent repulsion and controlling for the player during the game. High-intensity multifilament is used for the strings. The length of the lines is 10/200m.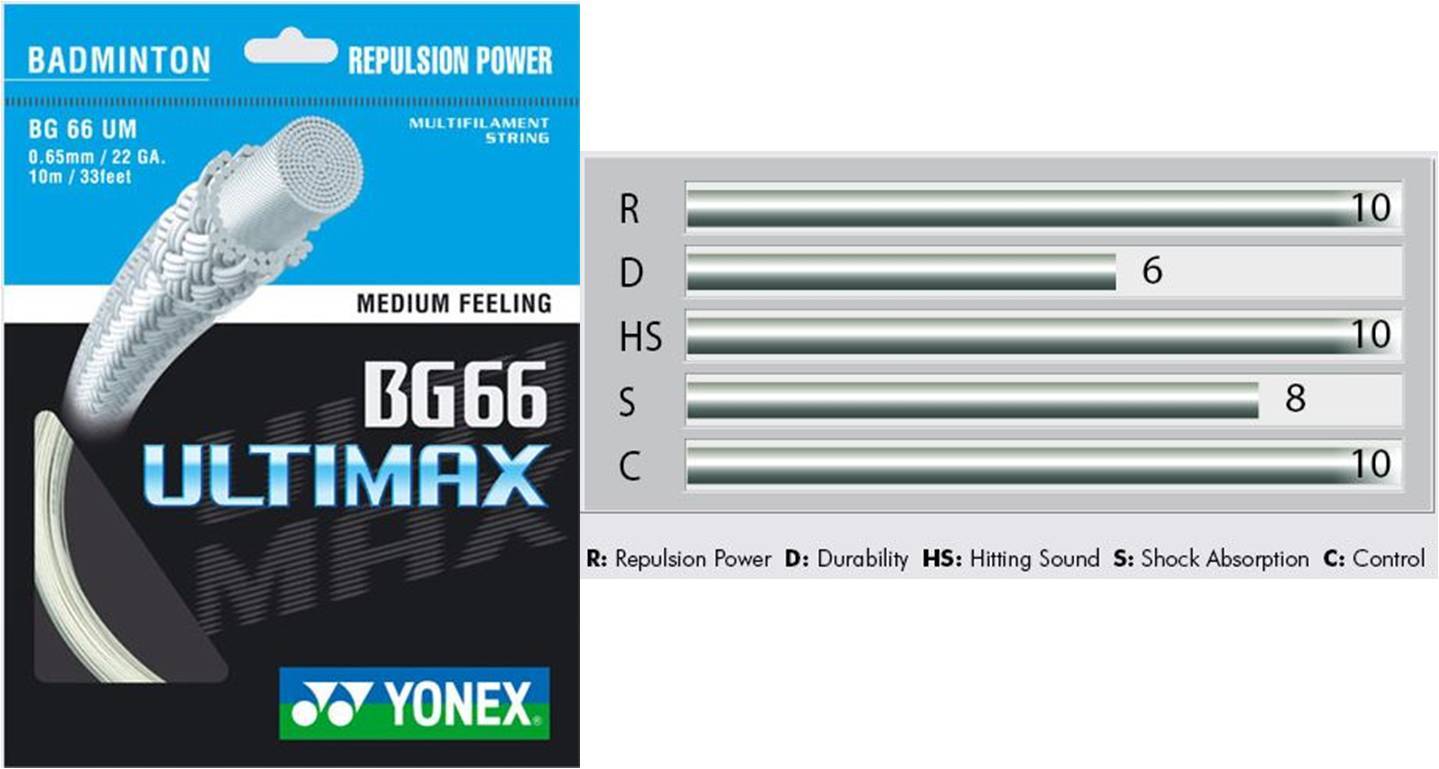 5) NANOGY 98

Last but not least, the Nanogy 98 from Yonex is the perfect architecture of Cs Carbon nanotube and multifilament. The strings are 10/200 m in length with 0.66mm gauge. In short, we can say these strings are great for the players who love high repulsion and control in their shots.




Comparison of these strings on the basis of Repulsion Power: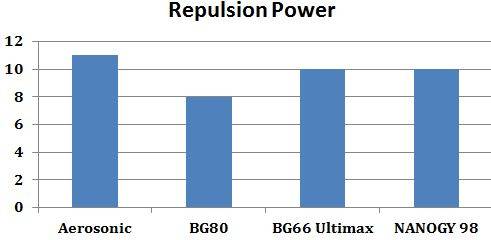 Comparison of these strings on the basis of Durability: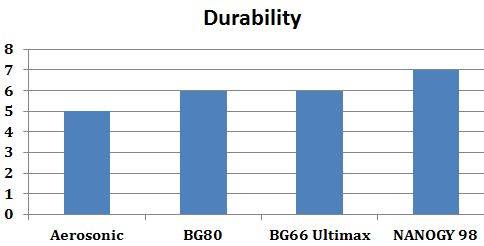 Comparison of these strings on the basis of Hitting Sound: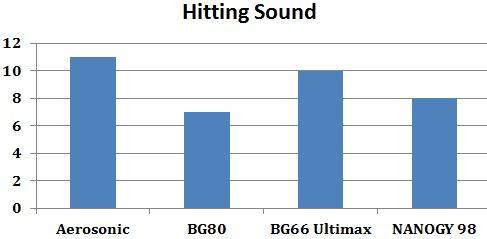 Comparison of these strings on the basis of Shock Absorption: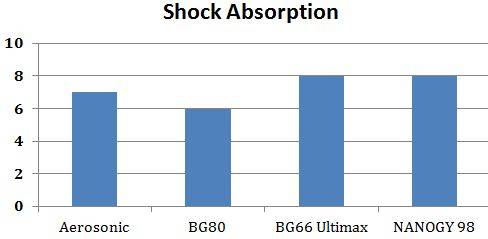 Comparison of these strings on the basis of Control: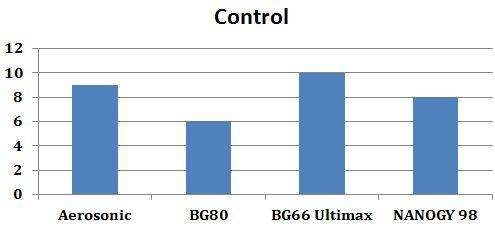 Conclusion

So, these are the top five strings from the Yonex brand with high power and repulsion ability. You can buy them according to your preferences and need.