Badminton is world's fastest racket game which required lots of fast body movement in badminton court. Following are some key statistics related to badminton game.
Badminton is more intense game as compare to Tennis.
Badminton is second most popular game in world.
In early days, badminton game was played with feet.
In badminton game , Lots of Asian players are dominating.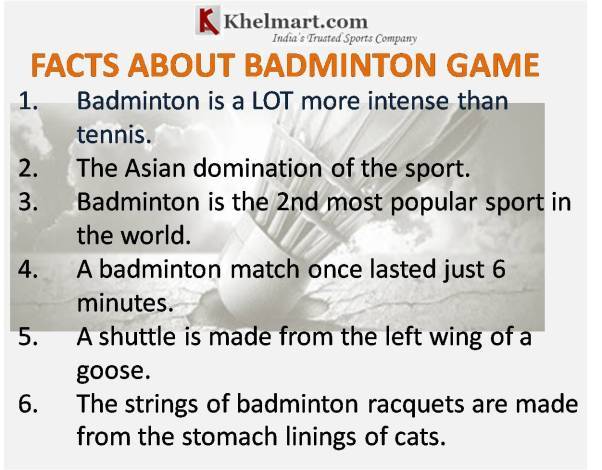 As badminton is known for its fast game characteristics so it is mandatory to select the shoes which can provide following key benefits to players.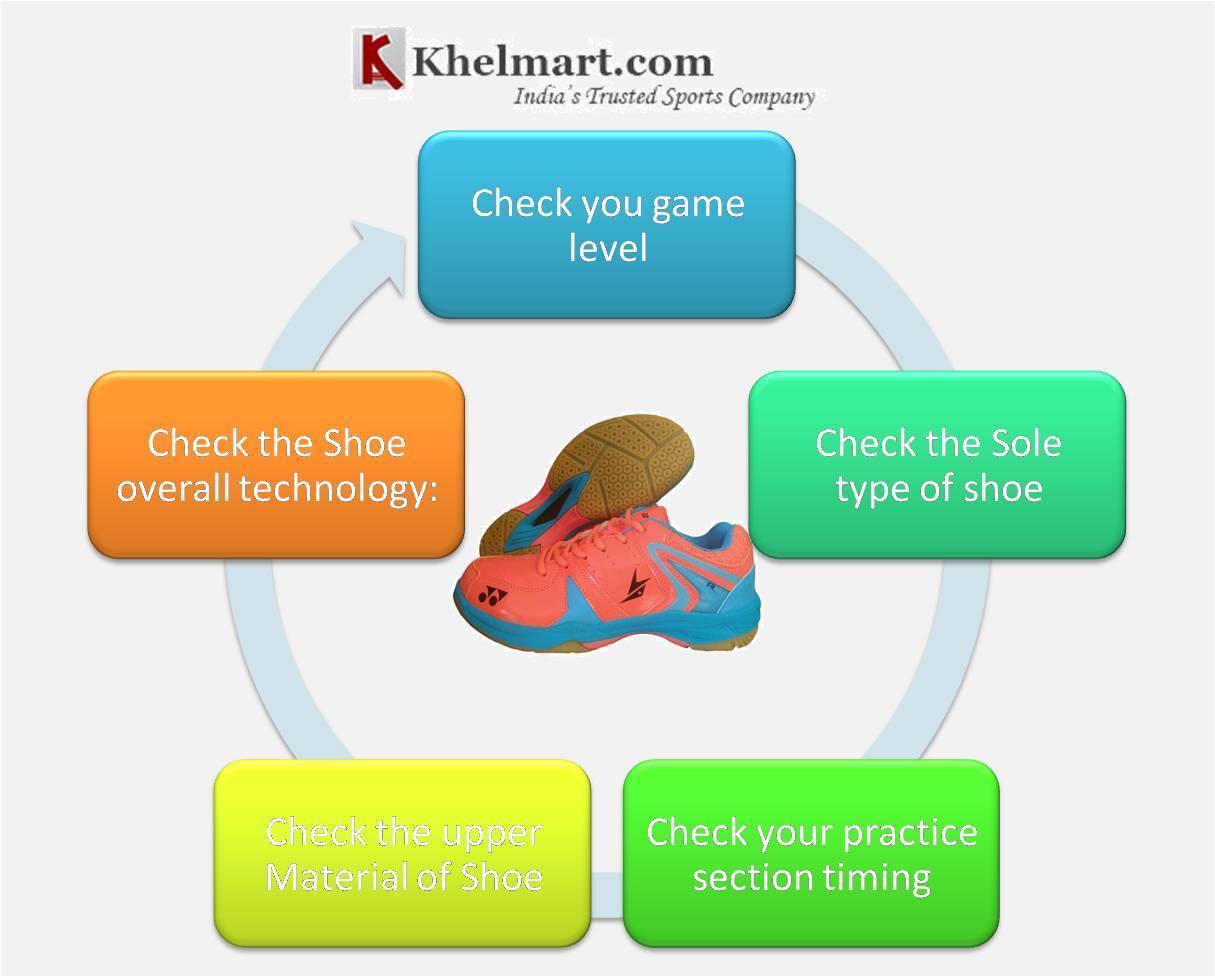 Badminton shoes or footwear should provide better and perfect comfort to player.
It should be lightweight in nature so that it helps in effective court covering.
Outer sole of shoe should be made of Non Marking material.
Shoe sole should provide effective traction force.
Shoe sole should be antiskid in nature.
It should provide better stability and support.
Shoe cushioning should provide protection against sudden impact during jump smashes.
Above mentioned points are very important for selecting perfect badminton shoes, now we are going to list the key point which you need to consider while select a badminton shoe.
Check your game level:
Selection of any equipment is always a critical decision. If you are beginner level player then we would not suggest you to go for higher end shoe. You can select any Brand shoe of Nivia , Pro Ase or Thrax. These brands provide better shoe fitting at optimum cost. If you are a serious badminton player then we would suggest to go for Yonex , Li Ning or Adidas badminton footwear.
Check if your playing level is all round type of Game:
If you are an all round type of badminton player then we suggest to select a shoe with medium cushion but lightweight in nature. While if you are a attacking player then go for better cushion shoe with medium shoe weight.
Check the Sole of shoe:
If you are amateur player and just want to play on court which is made of grass then we will not recommend buying non marking shoe, in this case you can play with normal rubber sole shoes. If you are playing on wooden court then you must select shoe with 100% non marking sole as it will offer you antiskid shoe performance.
Check your practice section timing:
If you are a serious player and spent much time on court then you need to select shoe with good inner ventilation. Yonex and Li ning provide better Air mesh which offer good air circulation and helps in long practice sessions.
Check the Upper Material of Shoe:
Upper material of shoe is very important. Recently, Li Ning manufactured badminton shoes with Flyknit upper. Flyknit upper gives better comfort but at the same time durability of shoes needs to be check for long practise session. Best shoe upper material is PU. PU is lightweight in nature and offer best durability as compared to normal fabric or PVC or Flyknit fabric.
Check the Shoe overall technology:
Different sports shoe manufacturers offers different technologies.
Following are the technologies in Yonex Badminton shoes :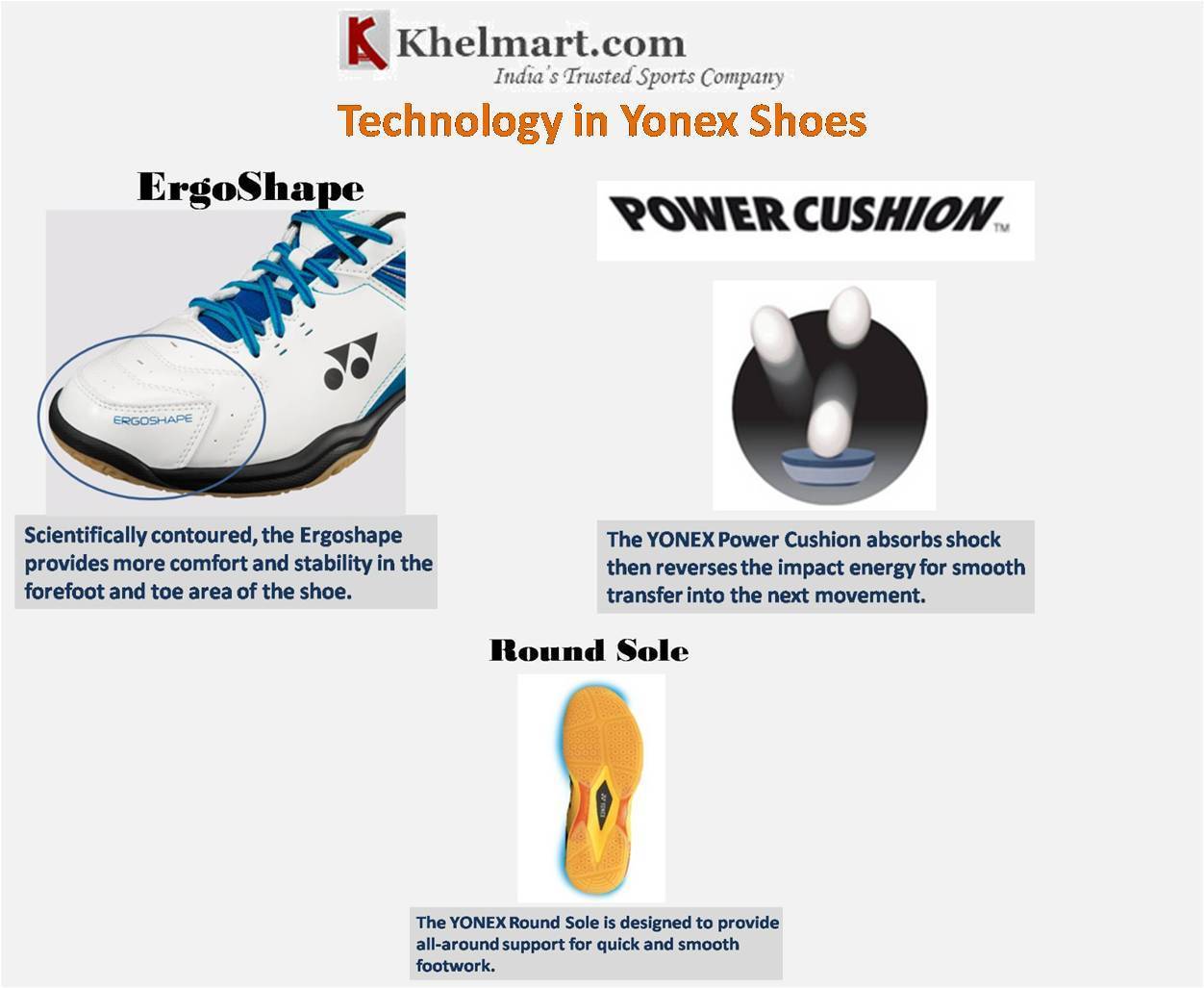 Power Cushion:
Cushioning is very important for badminton shoes as it gives energy management and power to absorb the shock or impact energy caused by player movement. Yonex used power cushion technology to absorb the shocks. Further, Yonex used power cushion material at mid sole which is better than original Phylon material vastly used as cushion material. As a test result , when yonex tired to drop an egg on power cushion material its bounce back 4 mm above the power cushion which shows the effective energy transfer from Shoe.
Round Sole Badminton Shoe Technology :
Yonex designed the sole shape is different way (Sole shape is round at toe and heel area). In new shape , players gets better fitting , energy transfer. With better fitting , player move on court freely.
Ergoshape: (Ergonomical Shape):
Ergonomical shape is the concept which is developed by Yonex for badminton shoes. In this concept , specially designed shape is provided at forefoot and toe area of shoe.with this new shape , players get following key benefits:
Better Shoe fitting for different shape and sizes .
Better comfort
Good stability
Hexagrip (Hexagonal Shape moulded pattern at outer rubber sole):
Hexagonal shape on outer sole gives best possible pattern on sole. Hexagonal shape offers best traction force and gripping action. Following benefits are observed of Hexgonal shape grips:
Better Traction force.
Better Fitting
Better comfort
Effective court covering
Following are the technologies in Li Ning Badminton shoes :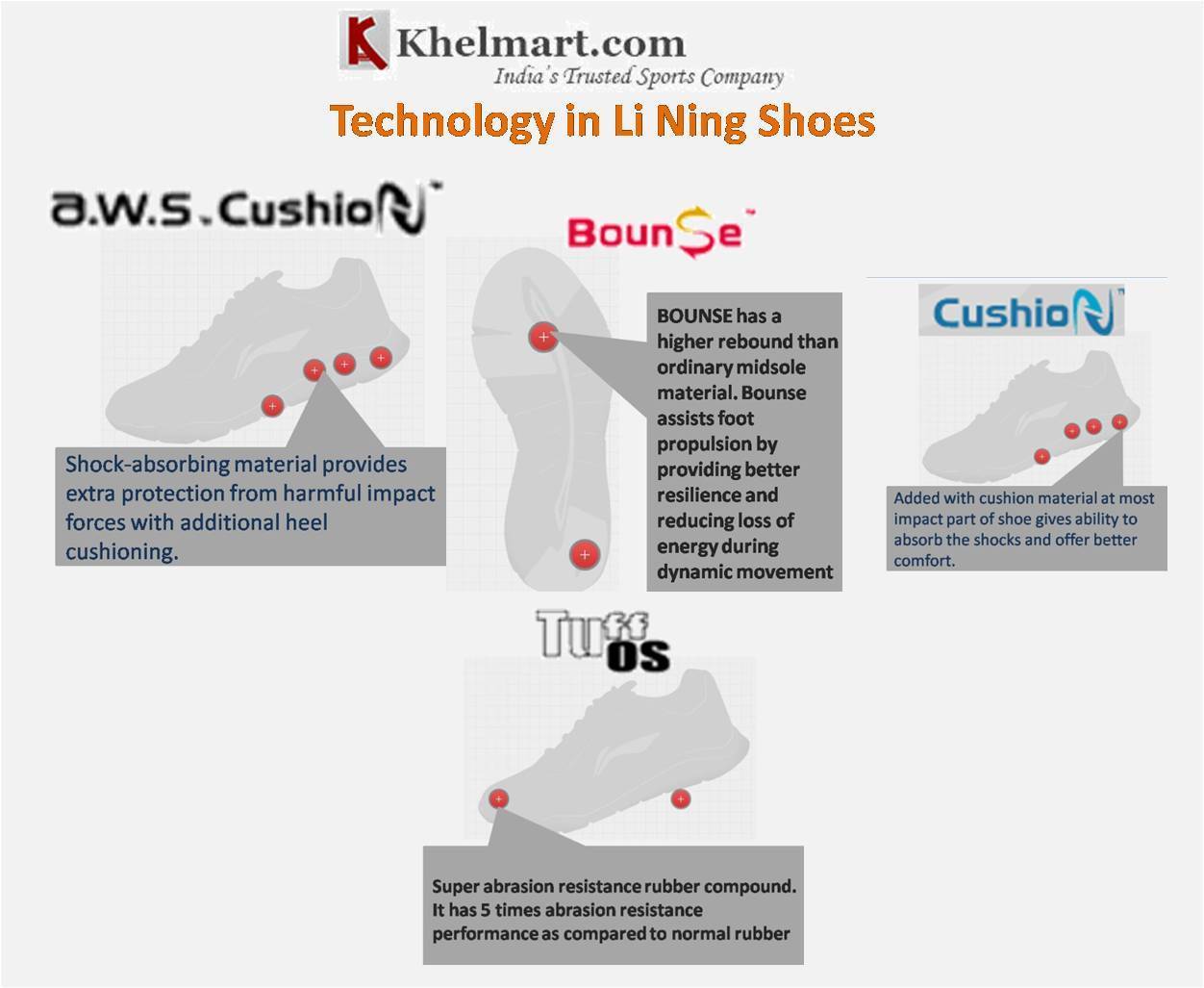 Li ning Cushion:
Li Ning used Cushion material at most impact part of shoe. This cushion material gives better shock absorbing ability. Due to better shock absorbing ability ,players gets better comfort and feel.
Li ning AWS Cushion:
Li ing used specially designed shock absorbing material at mid sole and mid part of shoe which gives additional cushioning to absorb the unwanted shocks. This gives better feel and comfort to players.
Li ning Bounce Sole Technology:
Li Ning used bounce technology (Better material) in midsole. Bounce material gives better resilience. With better resilience ,player gets effective traction force to get maximum court covering.
Li ning Tuff OS Technology:
Tuff OS technology uses the new and latest abrasion resistance material at Toe area which gives durable and long lasting performance to badminton player.
Popular Badminton Models for Beginners or Badminton shoes under 1500 Rs: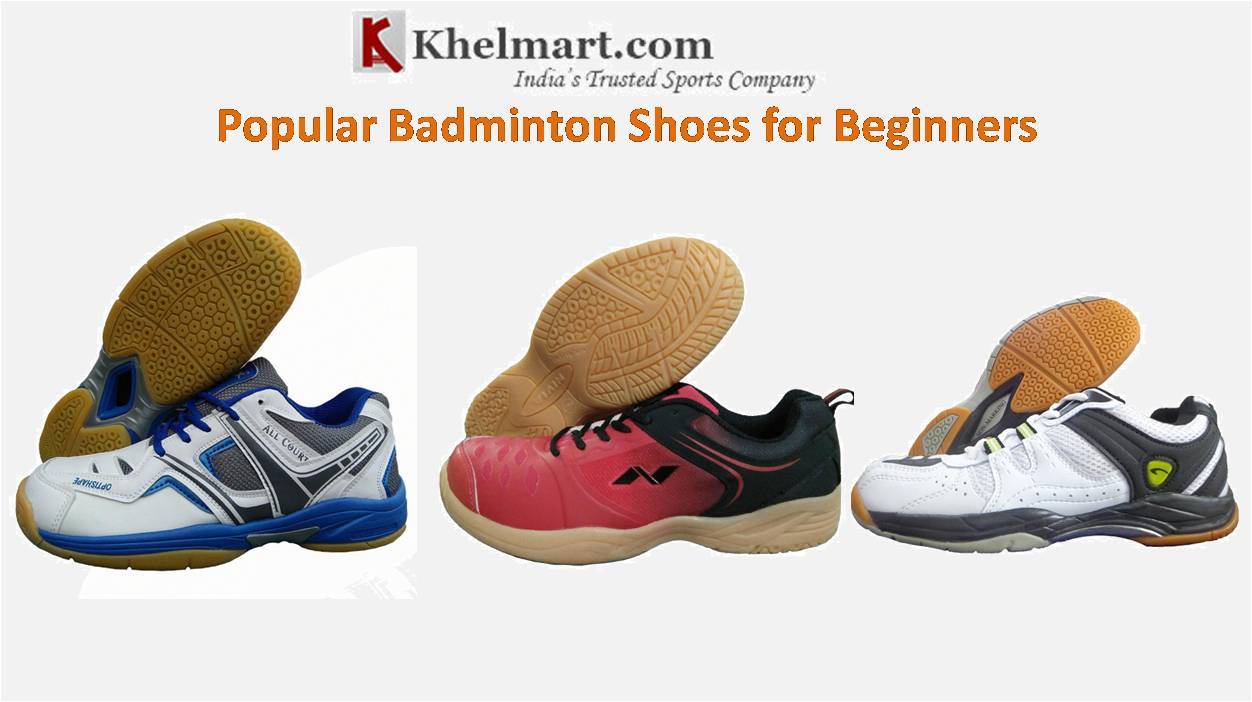 Thrax All court:
All court model from Thrax is one of hit model for beginners. This shoe provide better comfort , stability and anti skid performance to player. Upper of this shoe is made of PU material with durable air mesh. Overall , it is better option for those who wants a good pair of shoe at economical price range.
Pro Ase 03 badminton shoe:
PRO ASE Court Badminton Shoe is made of fine quality material which will give superb comfort and feel while its flexible non marking sole is designed to give you optimum performance. It is a lightweight Badminton shoe which is designed for intermediate Badminton Player. Its light weight and good shape will allow you to freely move on badminton court. With Non Marking embossed grip sole, Speed court shoe will provide you perfect traction force for maximum court covering .
Nivia high Court Badminton Shoe:
NIVIA HY Court Badminton Shoe is made from EVA and Non Leather Material which gives better finishing, Perfect fitting and comfort. Its non marking shoe sole is equipped with embossed lining helps in perfect gripping and gives improved traction force. NIVIA HY Court Badminton shoe is available in white and blue color and stylish shoe upper design. Overall, it is perfect badminton footwear for intermediate badminton players.
Popular Badminton Models for Intermediate player or Badminton shoes under 3000 Rs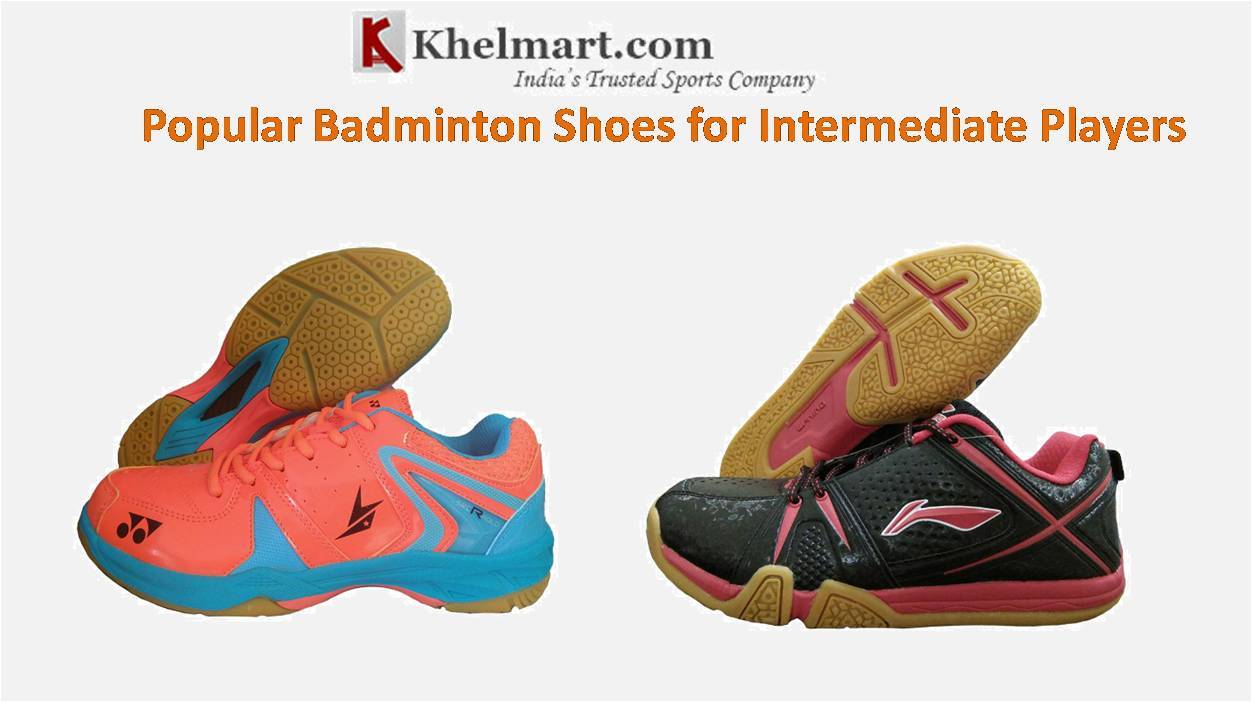 Yonex SRCP 40 LD:
Yonex SRCR 40 LD is latest model by Yonex in 2017 for advance badminton players. With improved technologies like power cushion , Ergoshape , Hexagrip and Round shole , this badminton shoe will be a perfect choice for those who wants to explore latest Yonex badminton foot wears. Upper of this shoe is made of PU leather and Poly mesh material. Midsole of shoe is made of Eva and Power cushion material While outer sole is made of 100 % rubber (Non Marking material). Due to its 100% non Marking sole and Hexagrip players gets better traction force and soft feel.
LI Ning Idol:
Li Ning Idol Shoe is innovative designed shoe for advance badminton players.Its upper is made of Microfiber and PU material which is lightweight but durable material for professional play use. Durable mesh is used at upper for better air circulation. This badminton shoe design is a traditional Li Ning shoe design with X side lining. To improve the cushioning , Li Ning used the Phylon midsole and 100% rubber outer sole. This Li Ning Badminton shoe is designed with all new footwear concepts like: Anti Slip High Strength Lace , Wider last for better comfort , Durable Upper Microfiber and PU , Phylon Midsole and 100% Rubber outsole.
Popular Badminton Models for Advanced player or Badminton shoes under 8000 Rs: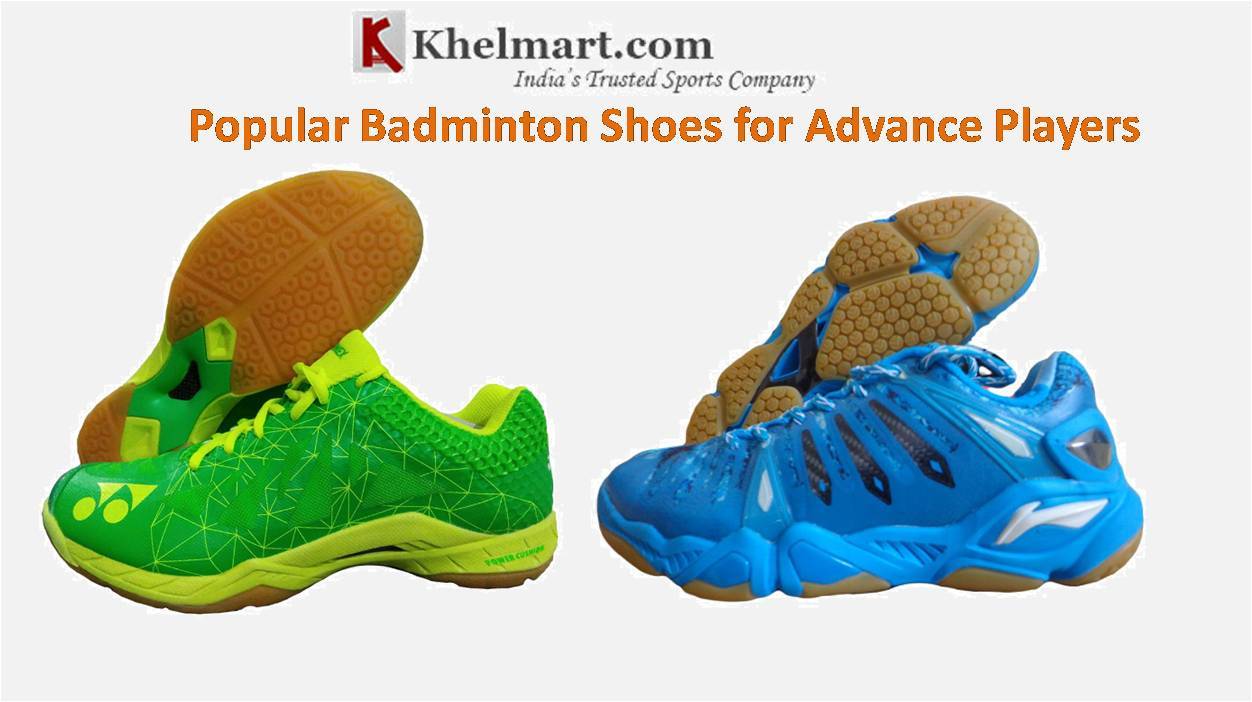 Li Ning AYAH 009:
Lining AYAH009 Badminton Shoes is designed for professional level players. Lining AYAH009 Professional Badminton shoes is equipped with synthetic in upper material which will provide you better fitting, stability and control on ground. This Lining Professional Badminton Shoes base color is blue and on the upper side blue and white color lining gives attractive look on badminton ground. This Professional Badminton Shoes is designed by Lining Company with new and innovative technologies in the heel and forefoot areas which will provide you better comfort and stability on firm ground. Its flexible sole is equipped with rubber and it featured hard-wearing along with laces. It is suitable for short-grass field in any weather condition.
Yonex Power Cushion Aerus 2 Mex:
Yonex Aerus is one of the best and top line badminton shoes YONEX Brand which is developed and designed at YONEX Japan. Due to its manufacturing technique, material and innovation, Aerus model offers more comfort and suitable for advance badminton player's .The upper side of the shoe is made from P.U leather and double air mesh which gives best comfort or breathable air circulation, midsole of the shoe is made from hyper msLite power cushion solid E.V.A which provide best cushioning to players, the most important thing about the cushion of this shoe. The Yonex aerus shoe cushion absorbs shock then reverse the impact energy for smooth transfer into the next movement and this shoe also having the great look because the upper side is covered by 3D power graphite sheet.
Checkout Khelmart.com to Buy Best Badminton shoes Online