In the recent years, a meteoric rise in the viewership for womens football matches has been perceived. Younger women have begun to take an interest in the game not only as football enthusiasts but also as active learners of the craft.

One of the most essential parts of the gear of a footballer is her footwear. Professional football athletes generally get their footwear individually designed for them to meet their unique needs with regard to the sport. The functional elements of the footgear have to be perfectly fine tuned so that performance is enhanced and risks of injuries are prevented.

Nowadays, the female purchasers buying football-based footwear are aware that the colour pink doesnt define good gear and look out for products from brands, such as Adidas, who constantly innovate their products to meet the refined tastes and requirements of women footballers.

In this article, we will provide you with a comprehensive list of the best durable, comfortable and technologically advanced footwear for football that is currently available on the market.Keep reading to find out more!

Here are the List of the Top 5 Womens Football Shoes

1. Mizuno Morelia Neo II Torres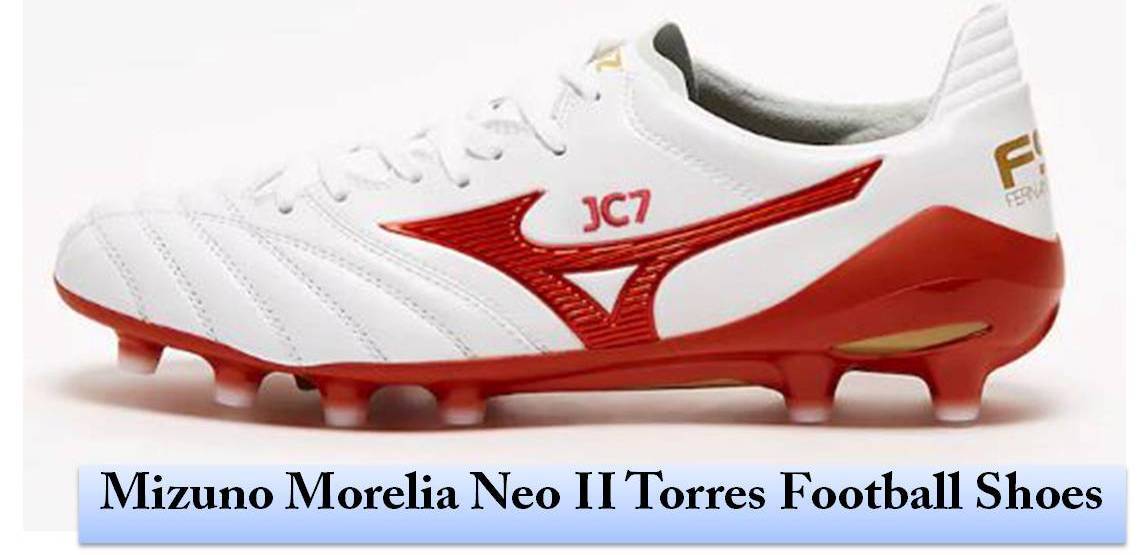 This is for all the leader aficionados out there. While kicks made with cow leather has been doing the rounds since centuries, the recent revolution of kangaroo leather is the hot topic of the season. This is because kangaroo leader imbues womens football shoes with strength and sturdiness while reducing the rigidness of the traditional leather shoes.

Moreover, this shoe transforms shape to fit your sole better whenever you slip your feet in, thereby helping you to grip the ball more effectively. No matter whether you have small, big, wide, or narrow feet, this shoes versatility makes it a top contender. This Mizuno Morelia product is durable and lightweight without the pitfalls associated with synthetic variants.

2. Adidas Copa 19.1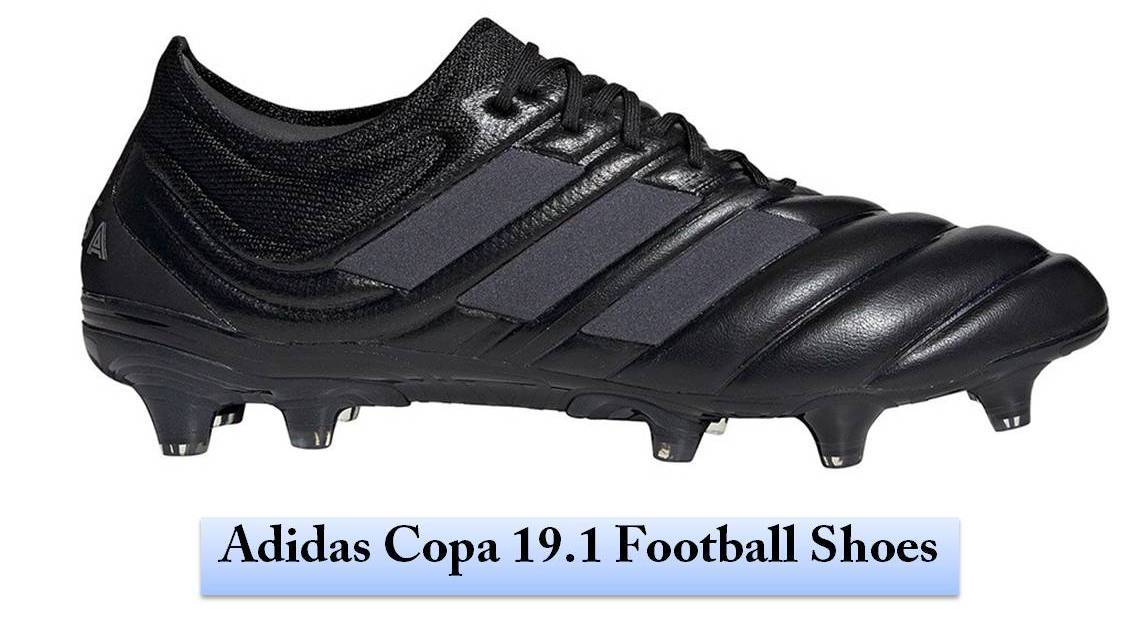 Adidas, as a brand, has always been committed to revolutionising womens football shoes. It was one of the first athletic gear companies that embraced technology and manufactures a unique soleplate for the smaller foot shape of women. Decades and years of concentrated efforts have led to the production of the Adidas Copa 19.1.The charcoal black shoe with a thin pink lining on the sides is a statement in itself. It seems to mock the generalisation that women athletes love the colour pink.

Besides the design element, this shoe is immensely comfortable due to marginally padded upper section with synthetic material and a stitched vamp. This functional aspect ensures that you brave every tight swerve with the ball deftly attached to your feet. Have you often struggled with keeping hold of the ball while accelerating your speed on the pitch? This shoe ensures that the ball does not ricochet out of your feets grasp no matter what. This shoe is a perfect harmony of comfort and speed boost that guarantees success for even novice athletes.

3. Adidas Nemeziz 18.1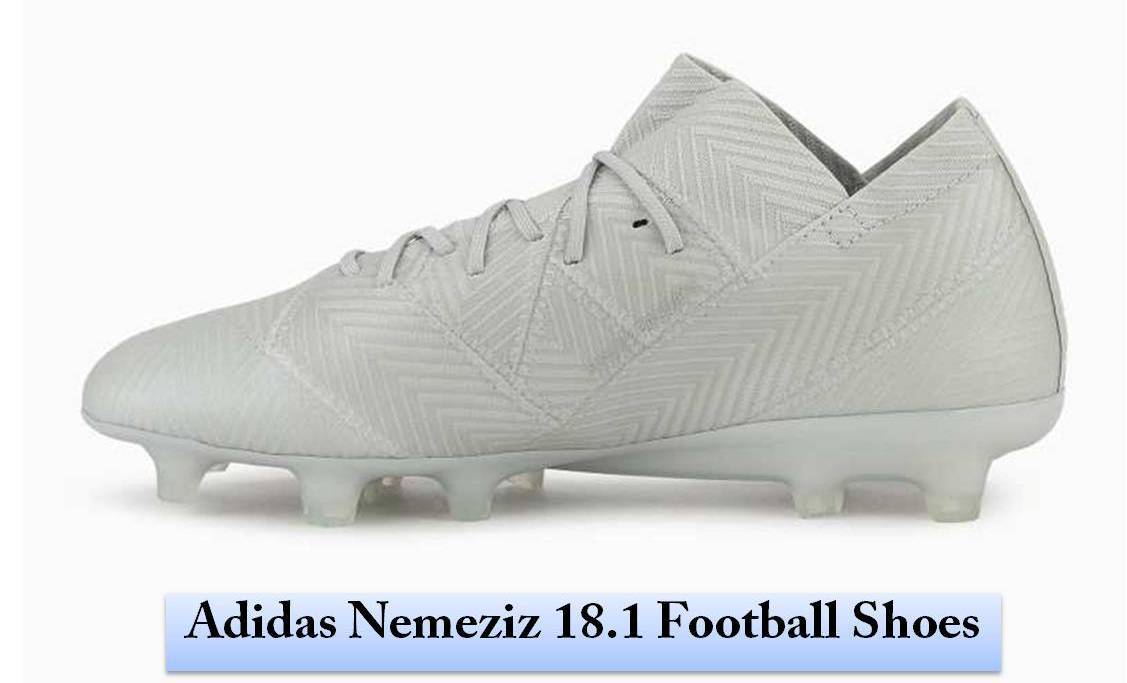 Another Adidas masterpiece, this shoe is for every vivacious female athlete who wants to add a pop of colour to her field attire. It is a boon from heaven for women who have narrower feet and, therefore, limited options. The Nemeziz gives you a close fit while being comfortable. The 360 Agility Bandage system perfected by Adidas makes the upper section of the boot feel like a bandage, thereby guaranteeing a snug fit.

The medial and superior lateral support provided by this shoe contributes to flexibility on the playing field and facilitates easy and effortless movement even in tight turns. The outsole Torsion Frame and Dual Lock collar keeps your ankle stable – a feature that is not promised in other brands lightweight boot variants.

4. Concave Aura+




Another kangaroo leather boot, the Concave Aura+ is an underdog when it comes to womens footgear. The Powerstrike zone in the upper section helps you execute passes and land goals from a distance with an eagles accuracy. The unique lacing system in this shoe, namely, F3 or Football Form Fit aids in protecting balance and providing adaptability and comfort regardless of your foot shape. The Hybrid Soleplate seals the deal with an ultimate high-tech configuration of stud and double anti-torsion bars so that the kind of surface on which you play is never a factor affecting your success.

Keep an eye out for the other footwear products offered by this brand that are not only attractive but also guarantee performance excellence.

5. Nike Mercurial Superfly 6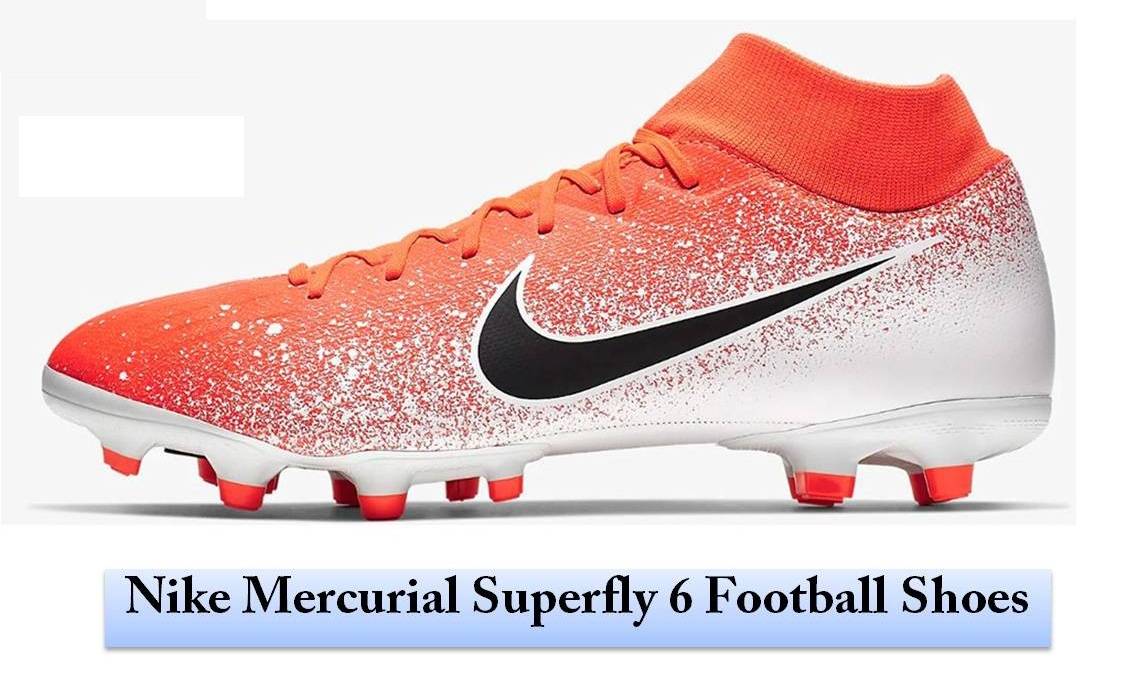 The Mercurial line of footwear from the Nike brand has been a trusted go-to for both male and female football athletes for years now. The specialised Flyknit designs wraps snugly around your feet to render that feeling of a second skin that all athletes desire from their boots. The control and expert touch facilitated by this shoe is truly unparalleled.

The soleplate in this shoe has been separated into two different moulded plates while being conjoined using an internal chassis. Whenever you flex your feet muscles, the lost energy is reutilised to give power to your next move. If you want speed and flexibility, this boot is definitely the one you should opt for.

We have given you a listicle of all the brilliant shoes that you can try on and eventually purchase for fulfilling your football success story. Now, it is the time to keep five factors in mind while shopping for football shoes. Read more to find out what they are:

1. Its all about the cleat

The kind of cleats on your foot can determine whether you win or lose on any given day. Make sure that the cleat of your boot is lightweight with a thin padding to magnify the contact with the ball. Opting for laced cleats that allow a smooth surface area for kicking is highly recommended.

2. Know what you are talking about

A mistake that most female novice footballers make is that they visit any regular shop and ask for a pair of football boots in a vague and offhanded manner. Look up the different footwear brands and their products that meet an athletes specialised needs. Youll possibly have an idea about the kind of surface on which youll be playing. Choose specific boots that have been proven to work well on those kinds of surfaces. Go to online stores and read customer reviews. It will surprise you to know that many reliable brands have affordable footgear that has been loved and supported by the buyers. Even if you dont find the ideal footwear, the research that you conduct at this point will help show storeowners that you know exactly what you need at a later stage.

3. Trusted sports stores are a must

When you are serious about playing football, just googling the sports gear stores in your neighbourhood is not enough. You have to conduct extensive research to find out the one that will actually cater to your unique requirements. Ask your peers as well as professional athletes on the stores that they trust and frequent. Call the store manager beforehand to guarantee that they present you with a variety of brands and unlimited options for even a single type of shoe. You deserve to have the best selection at your disposal. Do not settle for anything less!

4. Wear your shoes before making the purchase

Seems like a no-brainer, right? Well, youll be surprised at the number of people who end up making this mistake by thinking that just knowing their feet size is enough. Comfort and snug fit should be the main characteristics that you look for when purchasing football footwear and not whether your favourite footballer endorses the brand. Shoe salesmen and women often say that the foot will start getting loose eventually when you complain about a too-tight fit—dont be fooled. Its just a ploy to make a sale and get that revenue. Keep on trying shoes until you find the one that has a quarter or half inch gap between the top of the boots and between your toes.

5. What is your playing style?

Do you play in the striker/forward position? Have you been assigned to the midfielder position? Alternately, have you been entrusted with the crucial role of a defender on the playing field? Depending on your football field position, the kind of boots that you require will vary. Forwards need lightweight footwear to change directions or accelerate whenever required. Defenders need sturdy boots that offer feet protection and flexibility for clean passes while midfielders require footwear that is comfortable yet gives them the agency to maintain control.

The time has come for the world to finally wake up and take notice of the ambitious, immensely driven women who are taking the sports world by storm. Women athletes like Megan Rapinoe have shown that a woman can rule the football field and look good while doing it. Using our product suggestions and tips will help you land that amazing pair of kicks that will make your male counterparts jealous of your success. You are a star in the making—your footwear should match your dream.