About Victor Badminton:
Victor brand name is derived from word "Victory"
and founded by Mr Chen Den-Li. Victor started its journey from a small shuttlecock manufacturing firm to full fledge Badminton equipment manufacturing brand with advance research and development department.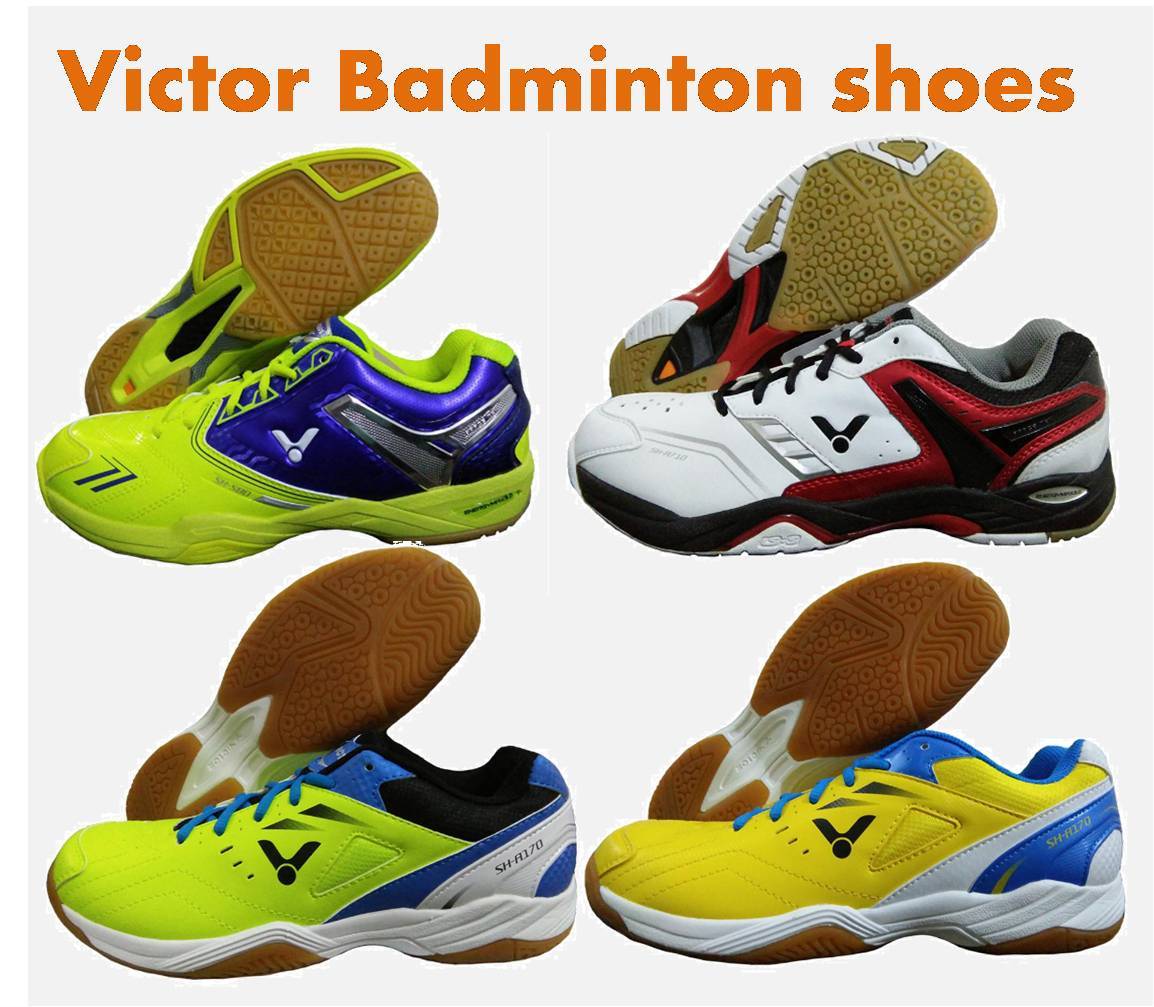 Following are the some key milestone of Victor Badminton Brand :
Funded in year 1968 by Mr Chen Den-Li.
Victor launched its first carbon fiber badminton racket in 1980 named as "Columbia".

Victor sponsored the "Victor Cup" in Europe.
In 2000 to 2009 Victor open its brand offices at Chine and Indonesia
In 2010 to 2014 branch offices at Japan and Thiland established.
2015, 6 year partnership with Badminton association with Malaysia.
These are some key milestones achieved by Victor badminton brand.
Victor used state of the art badminton shoes manufacturing technique to produce high class badminton footwear for differ game need. In this blog we are listing some key technology used by Victor Brand footwears :
Energy Max:
Cushioning is very important parameters of shoe; better cushion is required for good comfortable game need. Victor used energy max concept in which highly elastic material inserts are used at mid sole to increase the rebound and responsiveness at forefoot. This help in better cushioning and better court covering.
Further, to increase the cushion, same energy max concept is used at toe area which helps in better energy management and to save energy for next movement.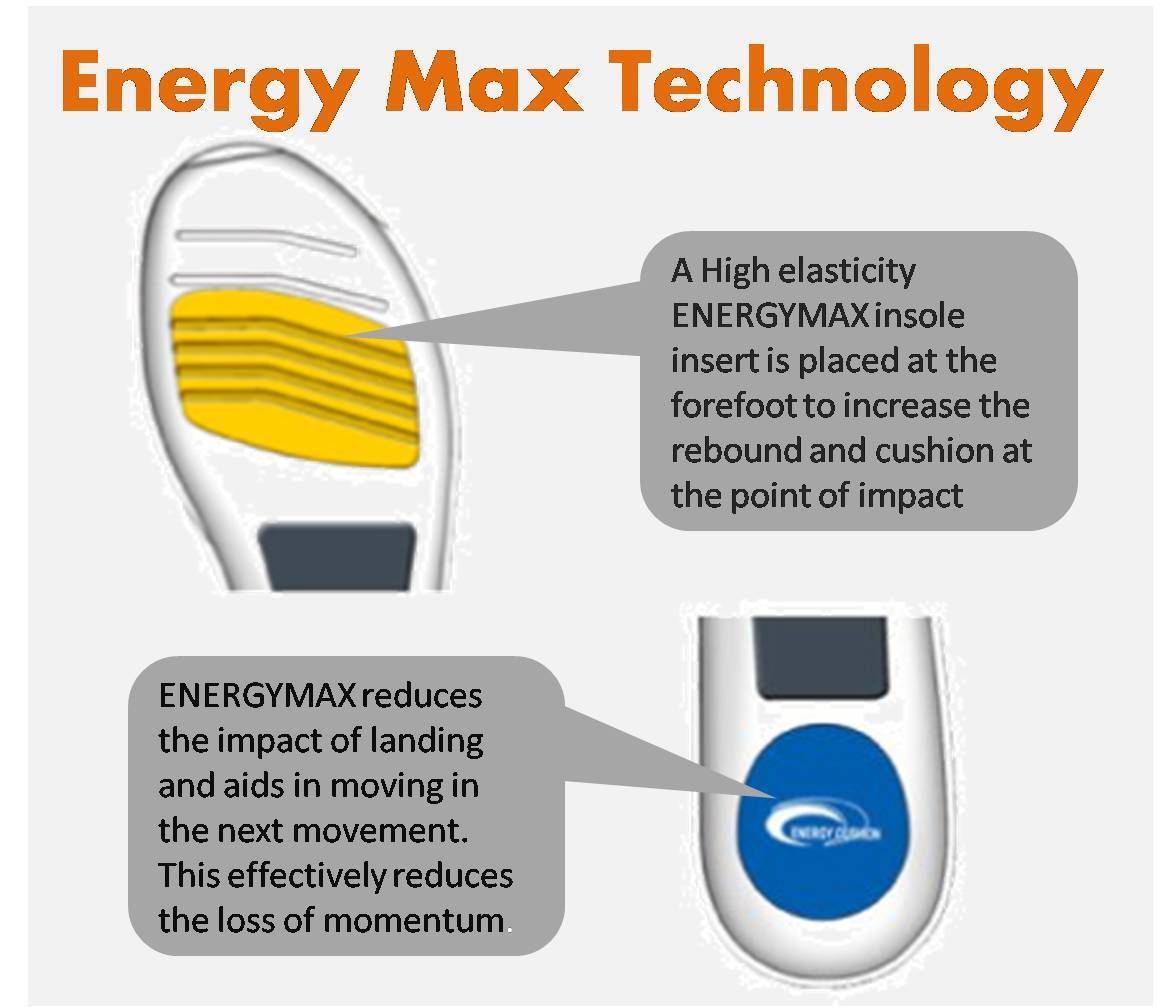 Brace Tek:
Brace Tek is a technology in which shoe upper side is protected with soft, durable and flexible material which helps in providing comfort, safety and stability.
Radiaton Technology: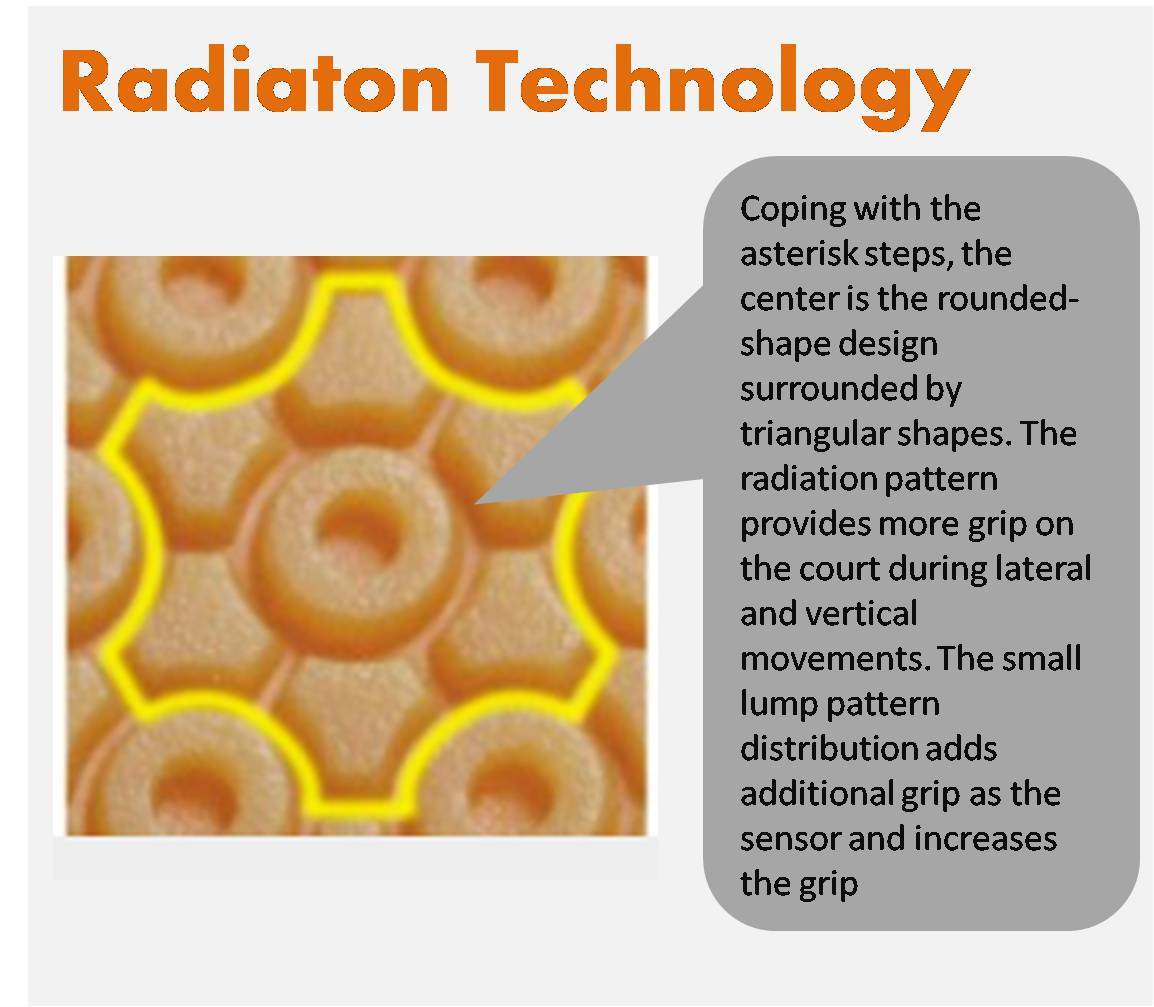 In this technology, shoe outsole is developed with unique patterns in which center of round shape is covered by triangular shapes. This unique shape of round and triangular shapes provides better grips and traction force to badminton players.
U-SHAPE Toe: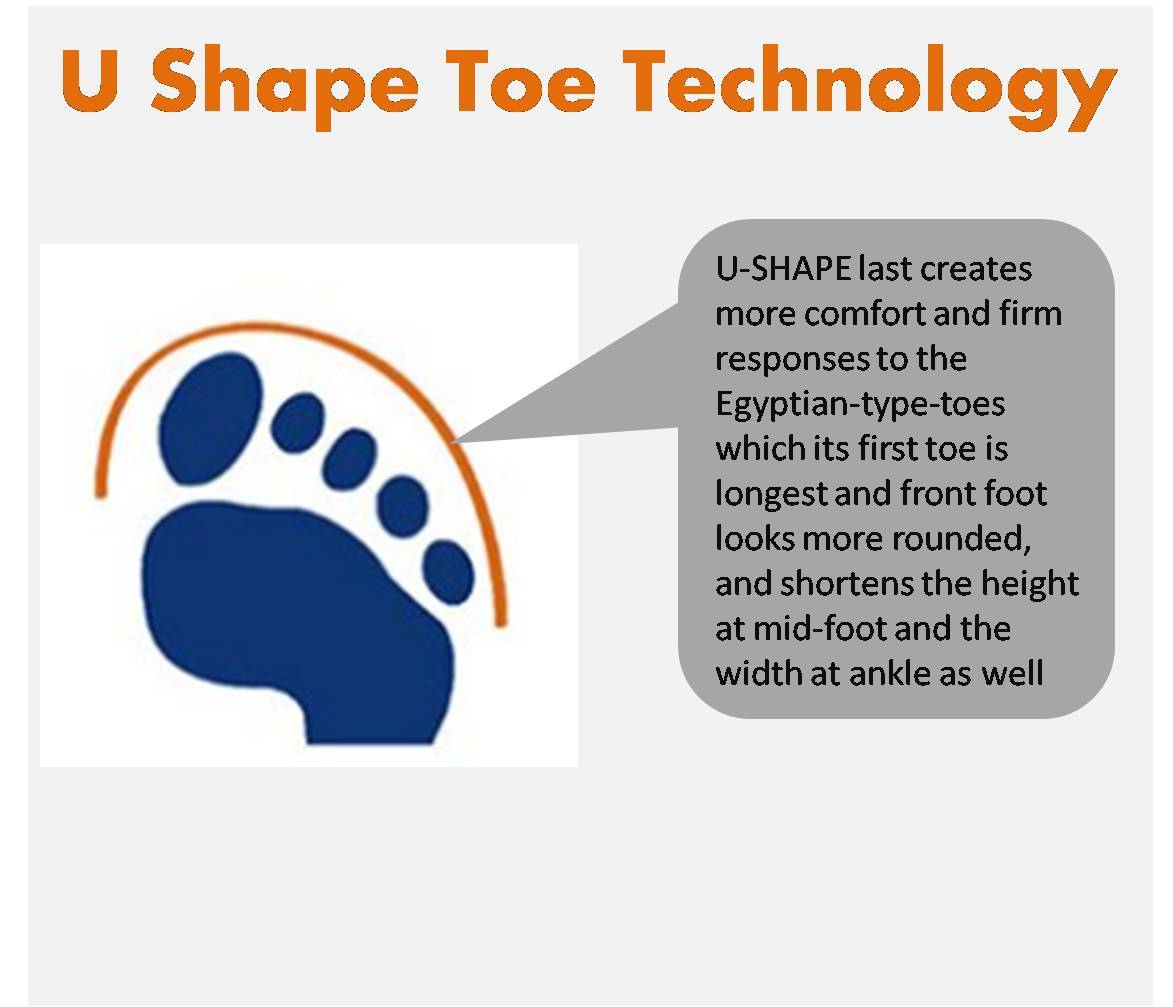 In this technology, specialized shape known as U-SHAPE loped for front foot area so that last creates more comfort and firm responses to the Egyptian-type-toes. It is first toe is longest and front foot looks more rounded, and shortens the height at mid-foot which ultimately helps in better comfort for different types of shape and sizes.
L.S.S Technology: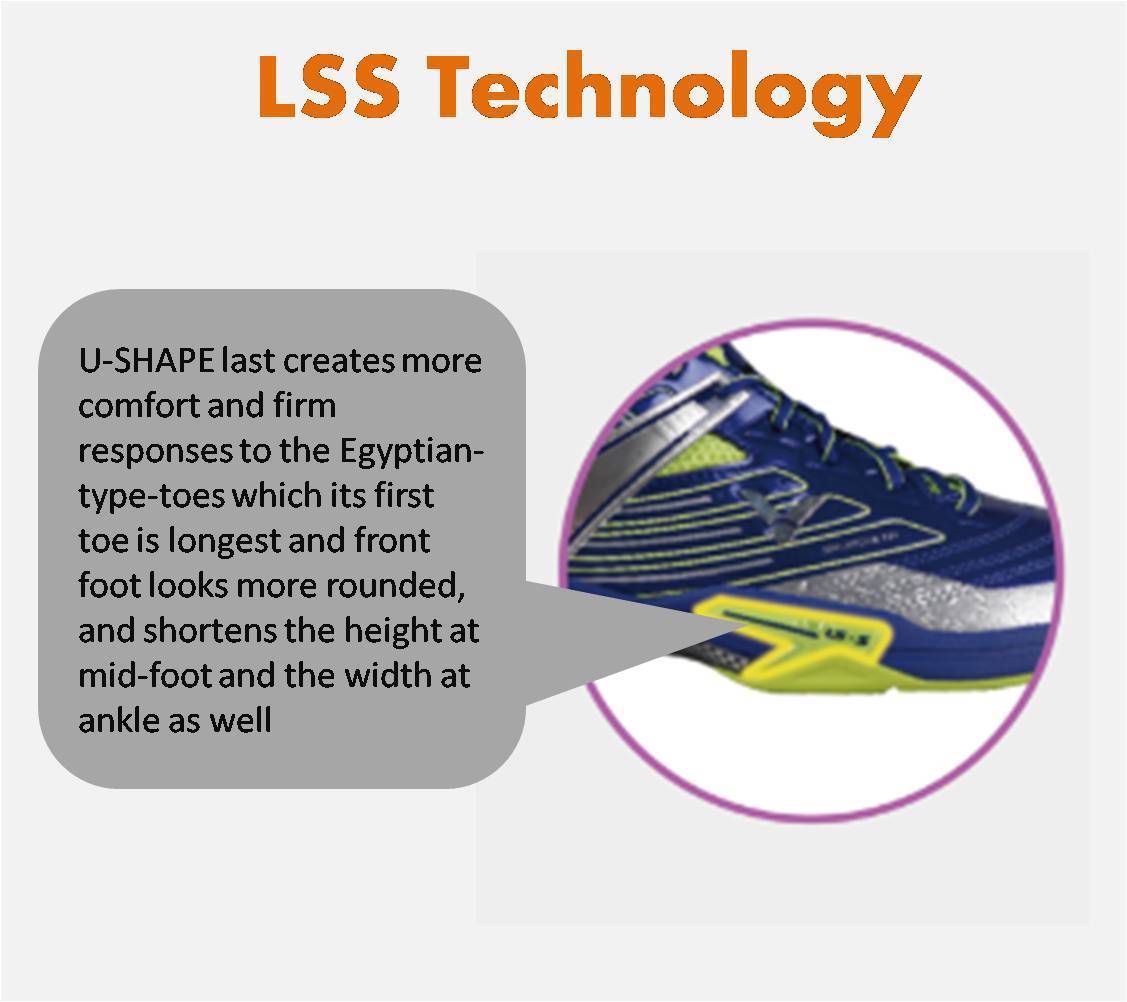 Badminton game required lots of shape movement within the court. In order to support these Sharpe movements, shoe lateral strength is very important. Victor used high grade TPU material at sideways of shoe to improve the overall lateral movement strength.
Carbon Power: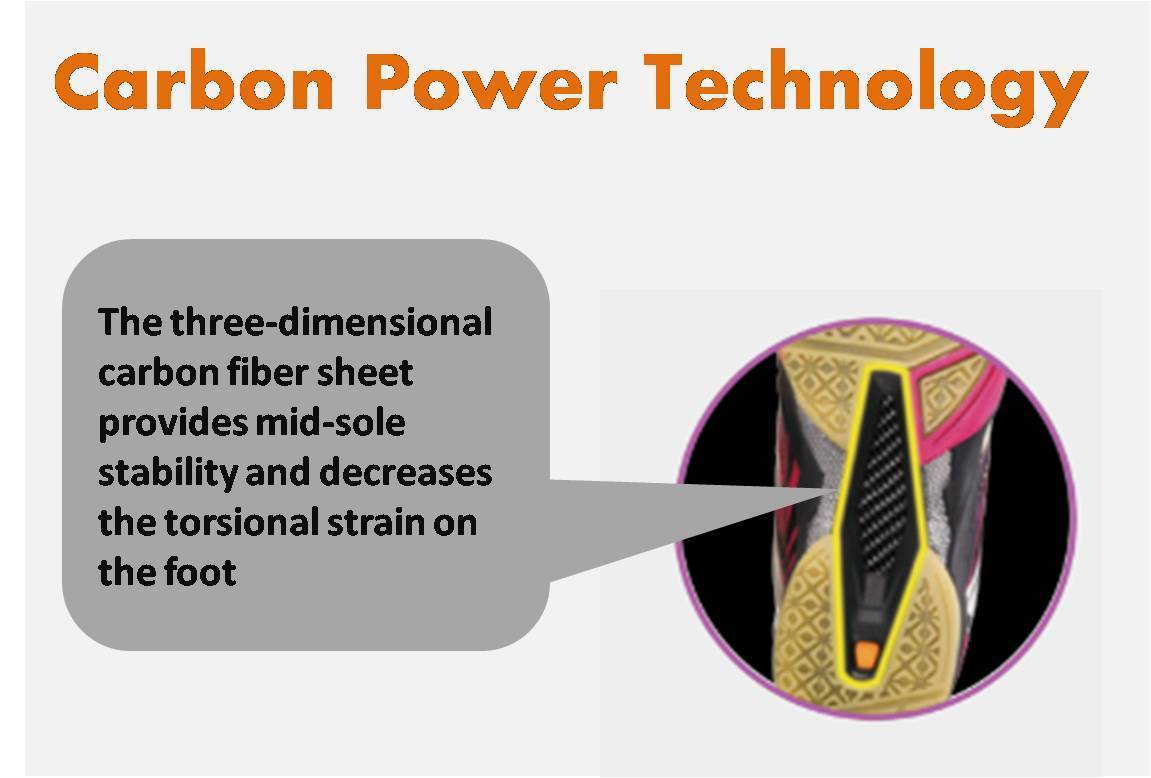 In order to improve the overall torsional strength of shoe, Victor used carbon plate at mid sole. This carbon insert at mid sole improve the rigidity and offers better torsonal strength to shoe.
Light Resilient EVA: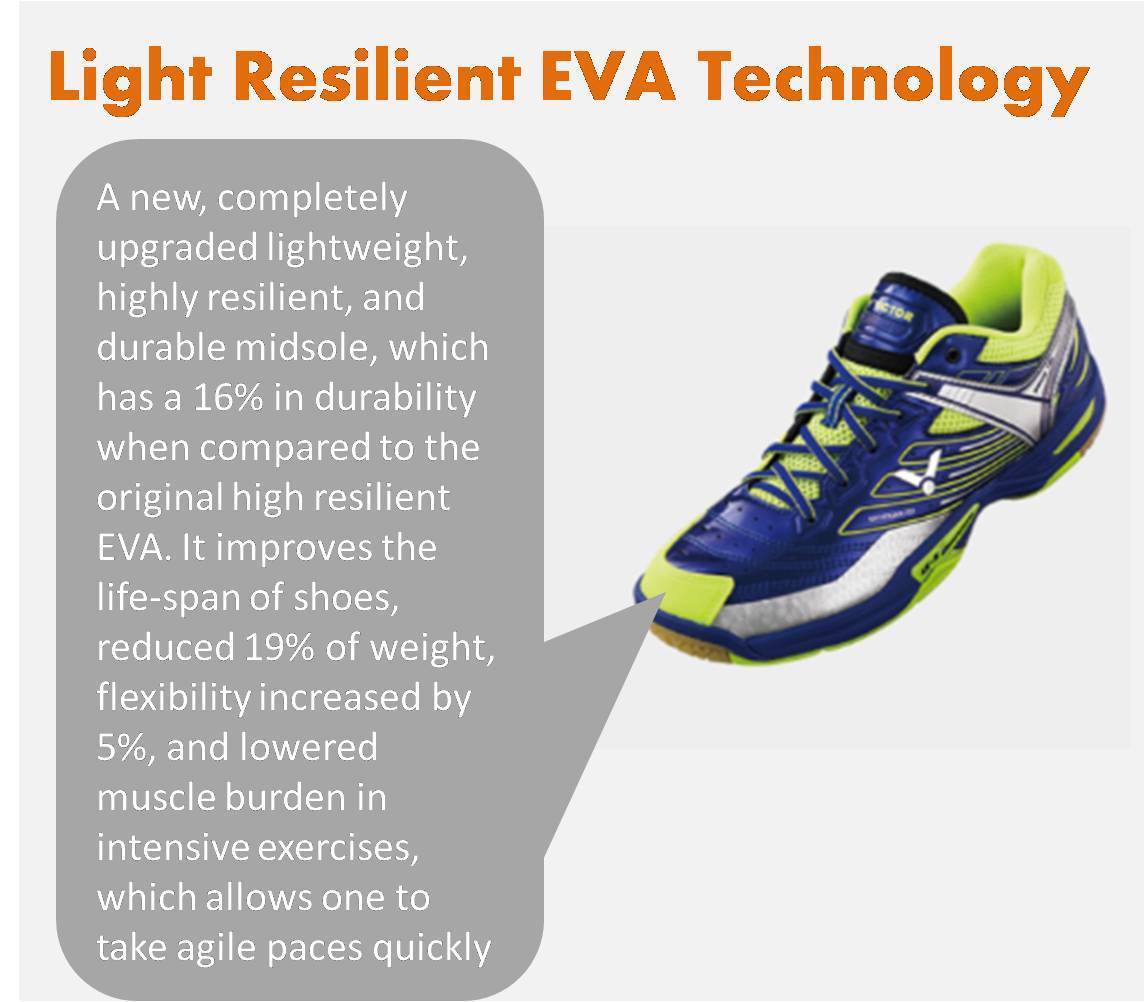 Victor developed all new EVA sheets for mid sole which is lightweight in nature, highly resilient and 16 % more durable as compare to other EVA sheets. Due to its light weight nature, it reduces the 19% weight of shoe. Due to it's highly resilience nature, This EVA sheets provide better agility.
Breathing Technology:
Victor used high quality breathing mesh for better ventilation so that proper air circulation can be happened. With Advance mesh and proper layering, these technologies provide ability to play long duration game without sweating inside the shoe.