Best 5 Nike Mercurial Football shoes

Football is considered as the most delightful game. It is played between two groups each having 11 players with a ball. To get a score is the main objective of both the teams.

A group needs players playing in distinctive positions. One of them is a goalkeeper who is important for the successful growth of the team. The goalkeeper is the only player who defends the score ball of the opposite team; even the goalkeeper is allowed to hold the ball.

The football game is the worlds number one demanded game among a large volume of spectators. This game can even be played at any place such as – school playgrounds, parks, streets, and official football fields.

Long ago, football shoes were available in black color only. But for many years now, they have become obtainable in different colors like- blue, green, yellow, pink, white, silver, and gold. You can even buy football shoes online from a plethora of well-liked brands.

About Nike mercurial football shoes

The Mercurial is a football shoe crafted by Nike. The shoes are very well known among the masses for being light-weight in nature. Many best football players personally recommend this shoe as it increases their speed in the game which is very beneficial for them as well as for the game. The first mercurial shoe was launched in 1998 by Nike. Till now, Nike has launched 12 versions of their shoes. The shoe is accessible in either firm ground, soft ground, or an artificial ground.

Now, it is very easy to shop these football shoes online The Nike football shoes are recommended as the best football shoes on every shopping site. Companies like Nike and many more have a great influence on the market with their sales records. Not only with manufacturing, but the brand also deals with accessories. The headquarters are situated nearer to Beavert or Oregen, i.e. the Portland area. It is in the area of the worlds biggest supplies of shoes for athletics purposes. The Nike Football shoes are worn by many well-recognized players like Cristiano Ronaldo.

Before heading to the best 5 Nike mercurial football shoes, we will explain about choosing the best pair of football shoe for the perfect game.

The most important piece of equipment that every football player wants is a pair of football shoes. Picking a good match depends on some factors for example – players position, playing style, playing surface, etc. let us explain them thoroughly.

Playing style and the playing position

To apply perfect and skilful touches to the ball, the strikers require to run quickly. So, they need a lightweight and well-designed football shoe. To move the ball faster and perfectly, the midfielders are required. They require shoes that will assist them while they are trying to make exact shots and likewise provide for a lot of grip for a well-point shot.

Playing surface

To maintain the grip on the field, football shoes are manufactured and these attributes can be affected by its condition and its surface. For a natural grass ground, soft shoes made up of studs are highly suitable. On the other side, tough ground football shoes are introduced including fixed studs and rubber for long elasticity. Apart from it, for running purposes on the floor, trainers use Astro tariff football shoes.

So, now you know about choosing the right pair for yourself. Let us talk about the best 5 models from Nike Mercurial.

Nike Mercurial Vapor 13 Elite

Whenever you step on the field, set your expertise and accelerate your speed with Nike Mercurial Vapor 13 elite Football shoes. The Nike mercurial vapor shoe has been considered as the best shoe. It is specially manufactured for the quickest gamers on the pitch who are always ready to give their 100% and their main objective is to move quickly to score the goal. In the history of mercurial, the Mercurial vapor 13 elite provides one of the perfect fits with its comfortable fitting and softer fly knit. It lets you be faster, lighter and more relaxed. Game-wise, the vapor acts thick comparatively from the Superfly.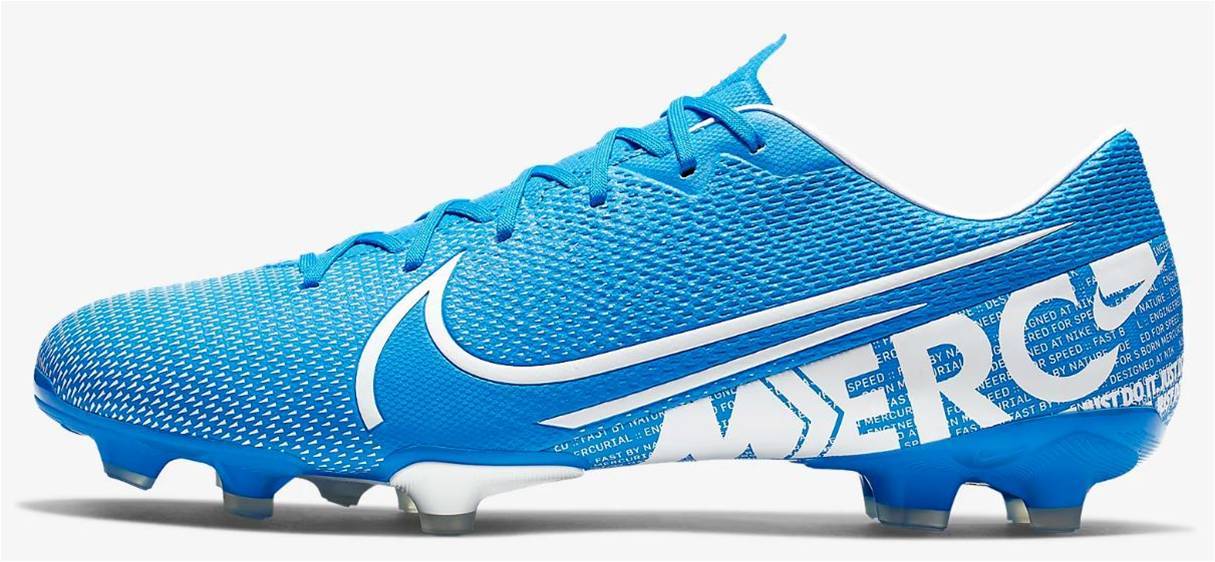 Product specification-

• Upper material- fly knit

• Weight –6.8 oz

• Lacing – integrated

• Insole replace – yes

Nike Mercurial Superfly 7 Elite

The Nike mercurial superfly 7 Elite football shoe is very ideal for the gamers. It is considered as the best speed shoe ever crafted. It is specially made for those players who require to move quickly on the pitch. This inconsistent shoe is softer and lighter in nature. It is available in all sizes, and mostly its blue color is quite popular. Everyone can afford it, so go for Nike mercurial superfly Elite instead of choosing the wrong pair of shoe.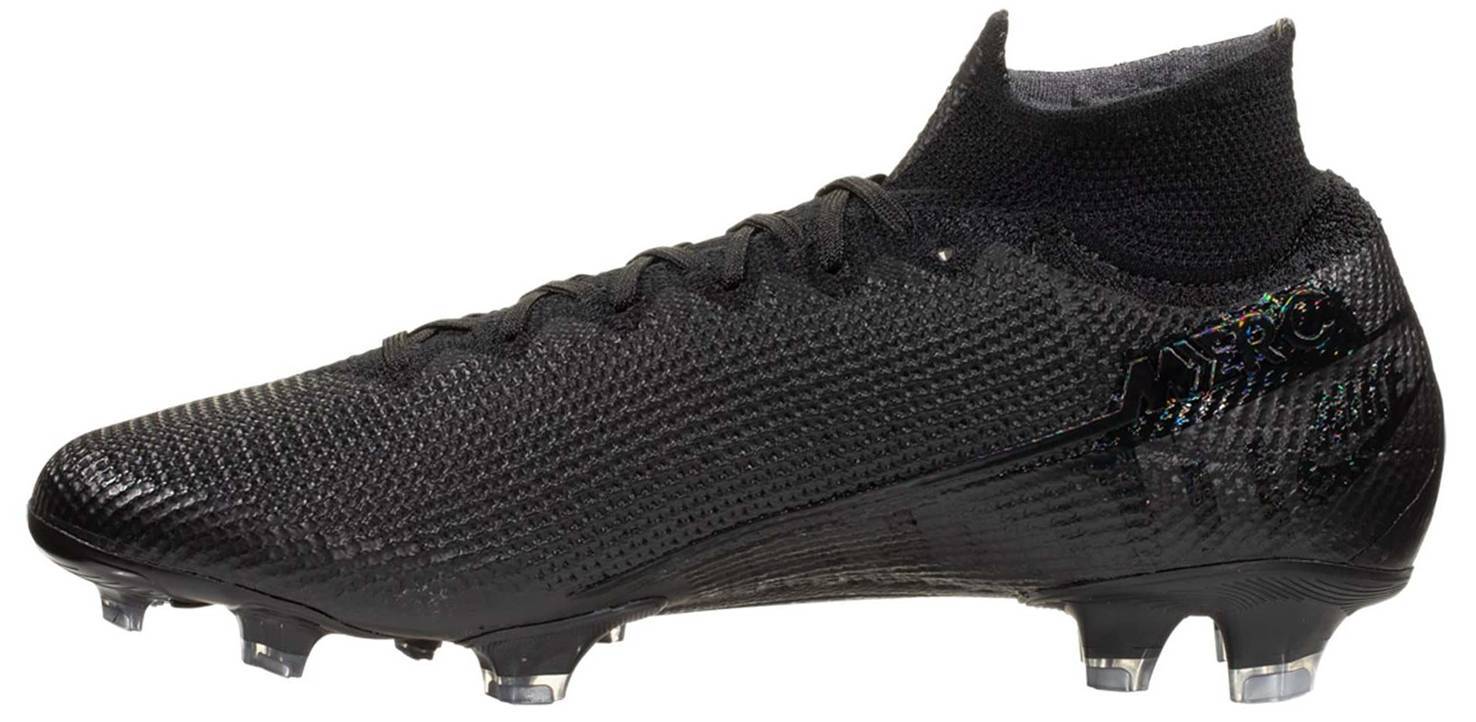 The lightweight forefoot plate includes A Nike Aerotrak zone with microgrooves. Those precise studs consolidate with another stiffer case for hazardous acceleration with each step.

The fly knit upper of 360 degree continues to provide one of the most perfect fit shoes in the game. It has a new tendency that gives you a perfect git and comfortable feel around the foot. It also creates the ideal mix of fit, touch, speed.

Product specification-

• Weight – 7.0 oz

• Upper material- fly knit

• Lacing – integrated

Nike Mercurial Superfly 7 Academy

The Nike mercurial superfly 7 academy is highly endorsed by many players. It is extremely lightweight in nature which helps to run faster on the ground. It provides a perfect grip on the field. A fabricated upper for micro composition increases your ball pick-up. This Superfly adaptation offers a conservative perfect fit neckline that gives a normal look and lets you ace the game. It can haul around perfectly and let you play an excellent game. The superfly 7 Academy shoe includes a flexible multi-ground plate that gives footing on real and artificial surfaces.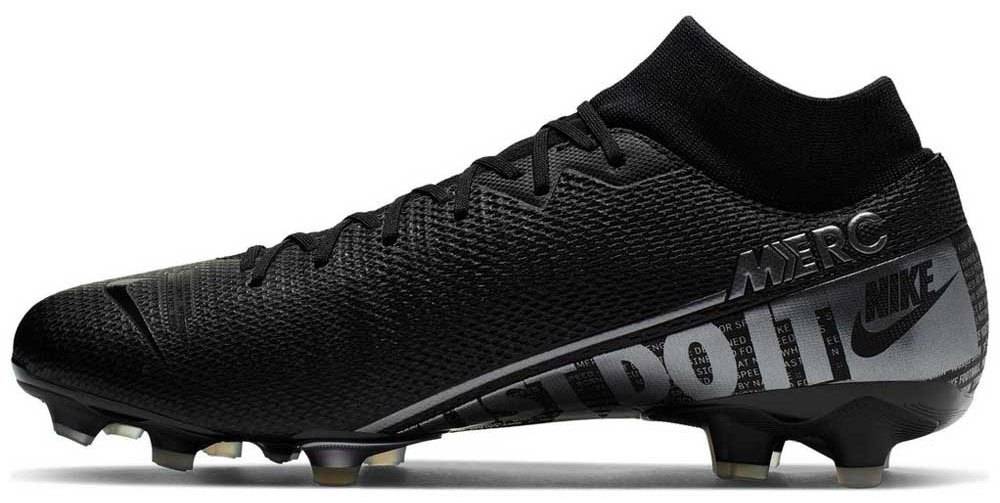 Product specification-

• Weight- 8.4 oz

• Lacing – central

• Upper material – synthetic

• Insole replace – yes

Nike Mercurial Superfly 7 Elite IC

You will always see Cristiano Ronaldo wearing this version of the shoes. To provide the best fit, there are some new features added to the mercurial construction. Nike mercurial superfly 7 Elite IC is ideal for increasing speed in your game. For the sportsperson, indoor surface shoes are the best choice to look stunning and play comfortably because it is perfect for speed and the rubber helps to hold the grip on the court. It totally wraps your foot, and the midsole form in the shoe helps to absorb the sweating, which is in a double layer for durability.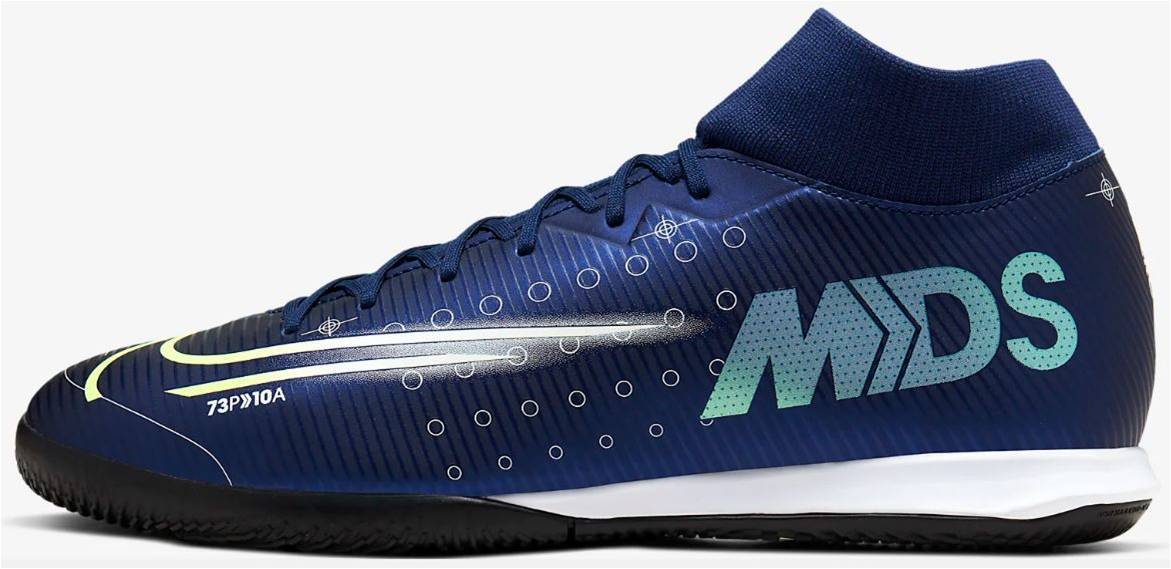 For multidirectional footing on different surfaces, Nike did a lot of research and constructed this shoe with a rubber sole. It is a lightweight shoe and suitable for indoor as well as outdoor surface.

Product specification –

• Weight – 9.4 oz

• Foam cushioning

• Non-marking sole

• Lightweight cushioning

Nike Mercurial Superfly 7 Elite TF

Set your deft on display with Nike mercurial superfly 7 Elite TF football shoes. A fabricated top along with micro-texture increases your ball grip. On the other side, the rubber outsole gives transaction on fabricated pitches.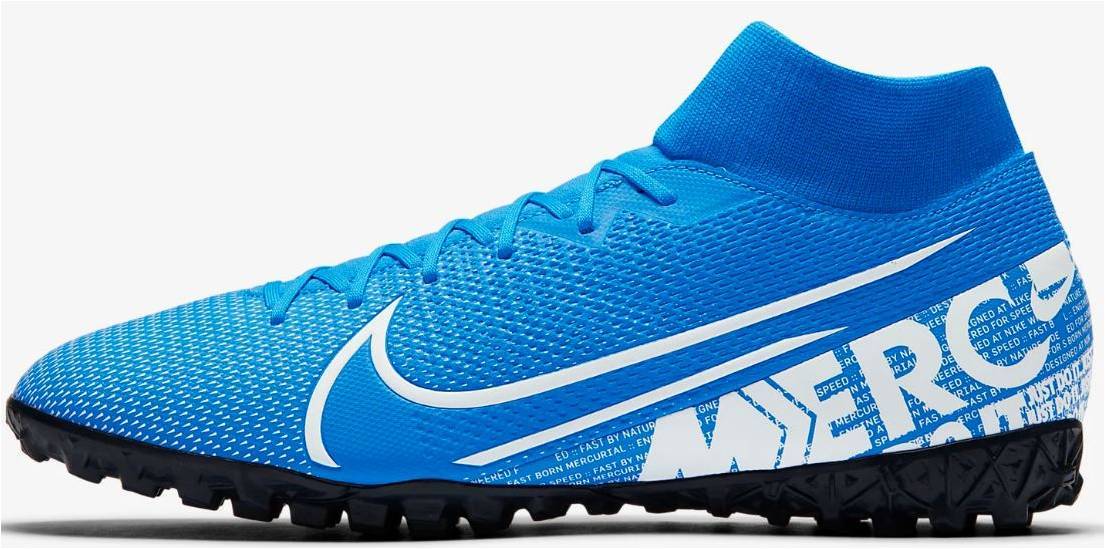 You will feel like you are wearing second skin when fly knit crafted and dynamic neckline covers your feet. The inside of the shoe is very comfy as the midsole form helps to absorb all the sweating while playing, and even adds more durability. The Nike Mercurial Superfly 7 Elite TF is manufactured to help increase your velocity on hard surfaces.

Product specification

• Weight – 9.4 oz

• Dynamic fit neckline

• Flyknit upper

• Multidirectional traction and Astro true sole

• Synthetic upper cover

CONCLUSION

The above mentioned five shoes from Nike are the best shoes for playing football. Once you will try these shoes, you will surely be satisfied. These shoes provide everything to the players that they might need in the game. It will protect your feet in every condition and make you feel more comfortable and treat you like a second skin.