Cricket is more than just a game in India. It is a religion followed by individuals and played by millions. However, if you want to be the ultimate player out of millions, then youve got to own the ultimate weapon i.e. an ideal cricket bat.

A cricket bat is one of the fundamental equipment utilized by batsmen in the sport of cricket to hit the ball. No matter that you are playing softball or hardball cricket, you can display your cricketing skills better with a nice cricket bat. When you have the correct cricket bat in your hand, your eyes feel no worry.

Here, we are introducing you with the best cricket bat manufacturing company LAVER & WOOD, which makes the worlds best cricket bats

About Laver & Wood –

Laver & Wood supplies the best cricket bats in the world. They tend to use ancient handcrafting techniques that permit us to induce the best out of each cleft of willow. They grade their willow very rigorously, probing a minimum of four grading before finally deciding what variety of bat the cleft will manufacture. This careful grading method and the attention that comes from hand created bats make them unrivalled in obtaining the most effective performance out of every cleft.

They have an exclusive range of cricket bats, including from India and New Zealand. The company has got four distinctive models for Indian conditions i.e. Conqueror, Paramount, Brute, and Mega Profile. And two for New Zealand that include- Signature and Radical.

The managing director of Laver and Woods Mr. James personally has made more than 30 thousand bats in his career and is well versed with the desires of all levels of cricketers from national to international players. James loves being outside, is enthusiastic about surfing, and is a patrolling volunteer, lifesaver, and member at Waimarama Surf Life Saving Club.

All the bats of this brand are created using English Willow and everything from the cleft to the finished product is customized consistent with your height, weight, and batting style among some other alternative factors.

Since Laver and Wood is founded, it has worked towards providing information regarding bats and bat creation to the customers. The brand believes that cricketers who perceive their needs for a bat, and acquire a bat that is customized can score a lot of runs.

Whats new in Laver & Wood bats?

Their main aim is to provide you the best bat after listening to you carefully that what you want from your bat. Laver & Wood employees are passionate cricketers themselves, so they will help you by giving the best options according to your needs.

They provide English willow, which is considered as the perfect material and is also more reliable. Because of this, it tends to be the most expensive brand. These bats are ideal for serious competitive players.

They also give you a trial of the bat to judge it by your hands and know about how you will feel the weight of the bat when u actually play with it, and give many pick-ups and test swings to ensure the bat is perfect for you.

They also offer a full 6-month warranty from the date of purchase with all of their bats. This warranty covers all repairs needed that are caused as a result of the use of a Laver & Wood cricket bat.

Best 5 bats from Laver & Wood-

Laver & Wood Mega Private Bin English Willow Bat -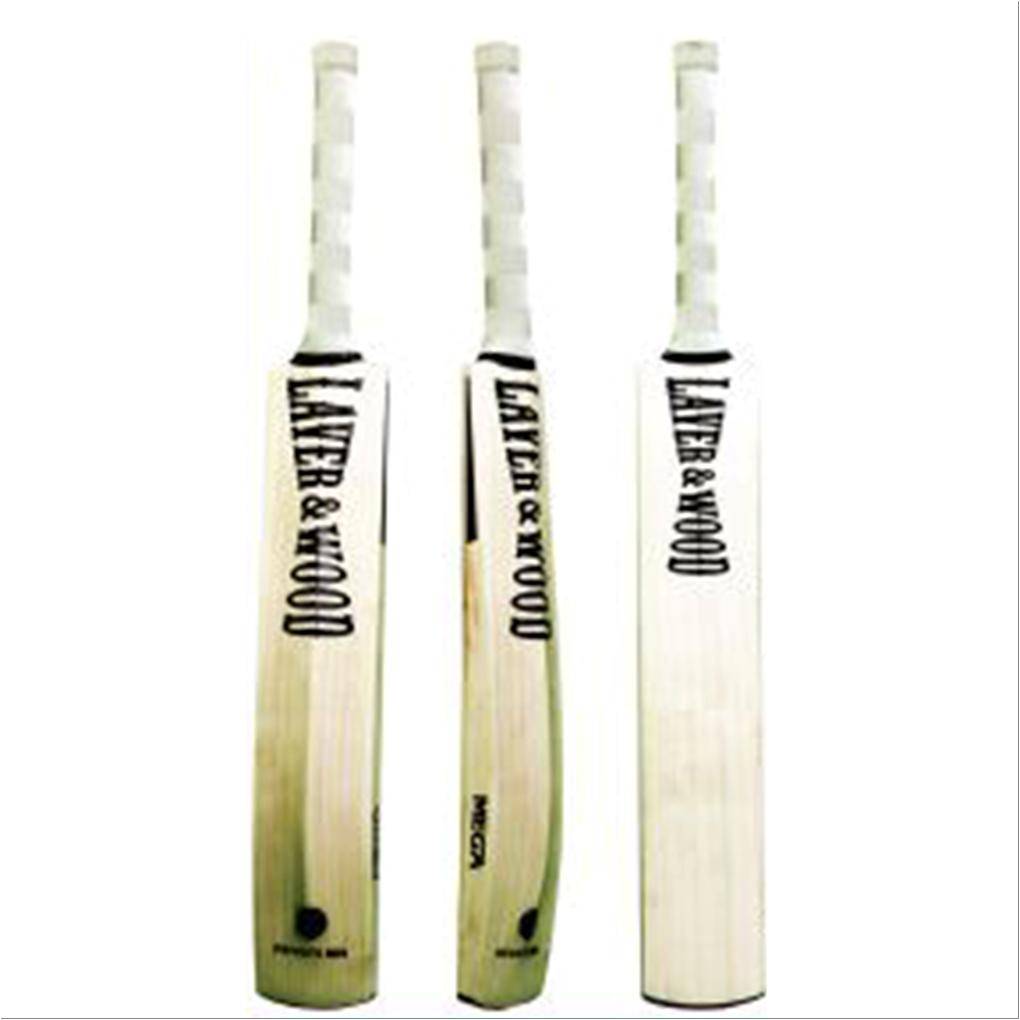 Product specification-

Grade 1 English willow bats

Full cane handle

6-10 clear grains

Full back profile cricket bat

Mid to low sweet spot

About the cricket bat-

Laver & Wood Mega Private Bin English Willow bat is a completely Grade 1 English Willow bats. This bat comes with an ancient spherical face, and an ancient blade with no bow. In general, these bats have a clear grain structure and also the bats willow has a minimum of 6-10 grains. This bat provides the advantage from an extended, high spine right up through to the handle that permits for a massive striking zone. It comes with a full cane spherical handle which absorbs the most of the shock and provides you the most effective grip on the bat.

Laver & Wood Elegance Reserve English Willow Cricket Bat –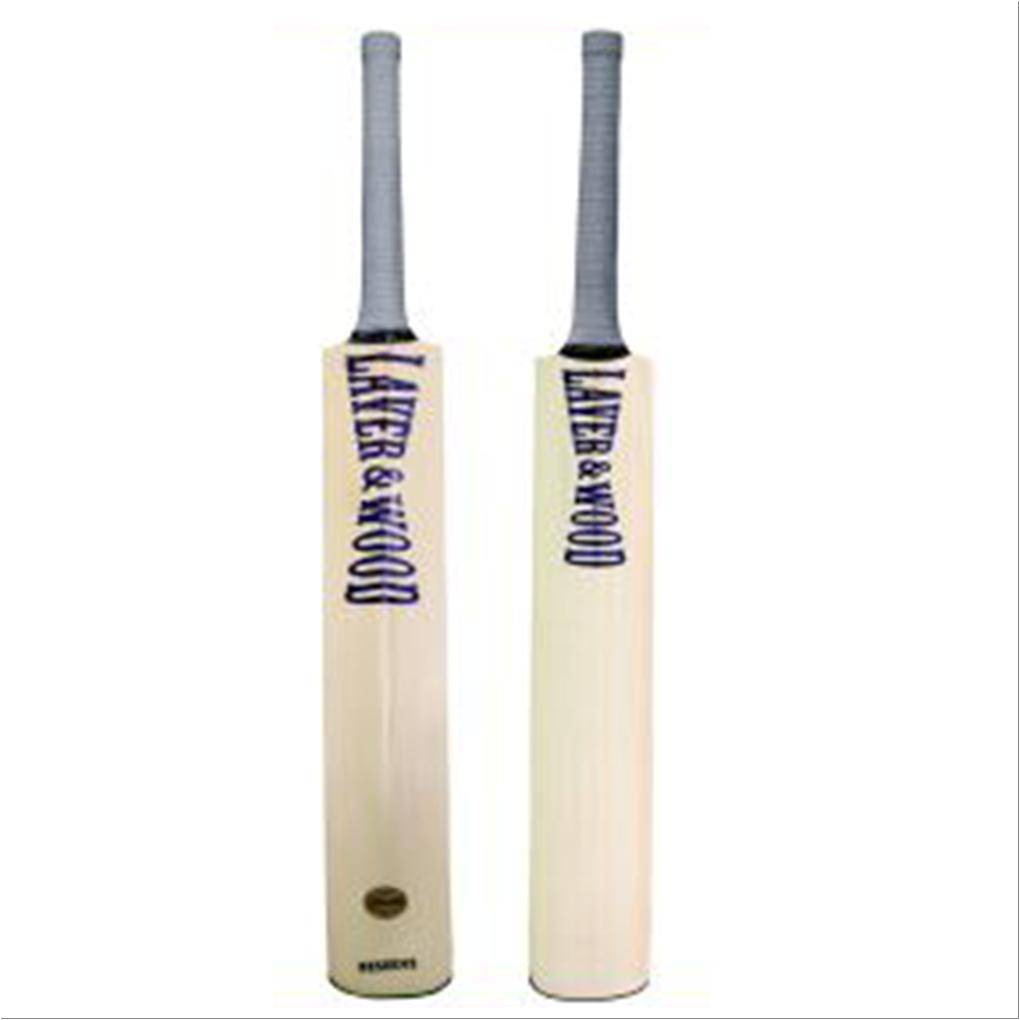 Product specification-

Full cane handle

Grade 1 English willow bat

6-10 clear grains

Full back profile cricket bat

Mid to low sweet spot

About the cricket bat –

Reserve Willow has got a players grading that offers surpassed performance in the game and is also designed beautifully to please the eyes. This model pings incredibly and has got brilliant looks since each cleft of it has undergone a very stringent procedure of grading.

The English willows bats have a clear grain structure and also this bat has a minimum of seven grains. This bat is manufactured with nice balance whereas its weight is distributed nicely that offers the ability to boost the game in the field. Players can get a chance to play offensive shots. This bat helps players to play advance shots and get value for their shots around the wicket. Additionally, this bat is light-weight and best for cross bat shots. Laver & Wood has smartly positioned the sweet spot of the bat which is middle to low. The position of the sweet spot is determined rigorously, therefore, players can get a lightweight pickup.

Laver & Wood Elegance Club Cricket Bat-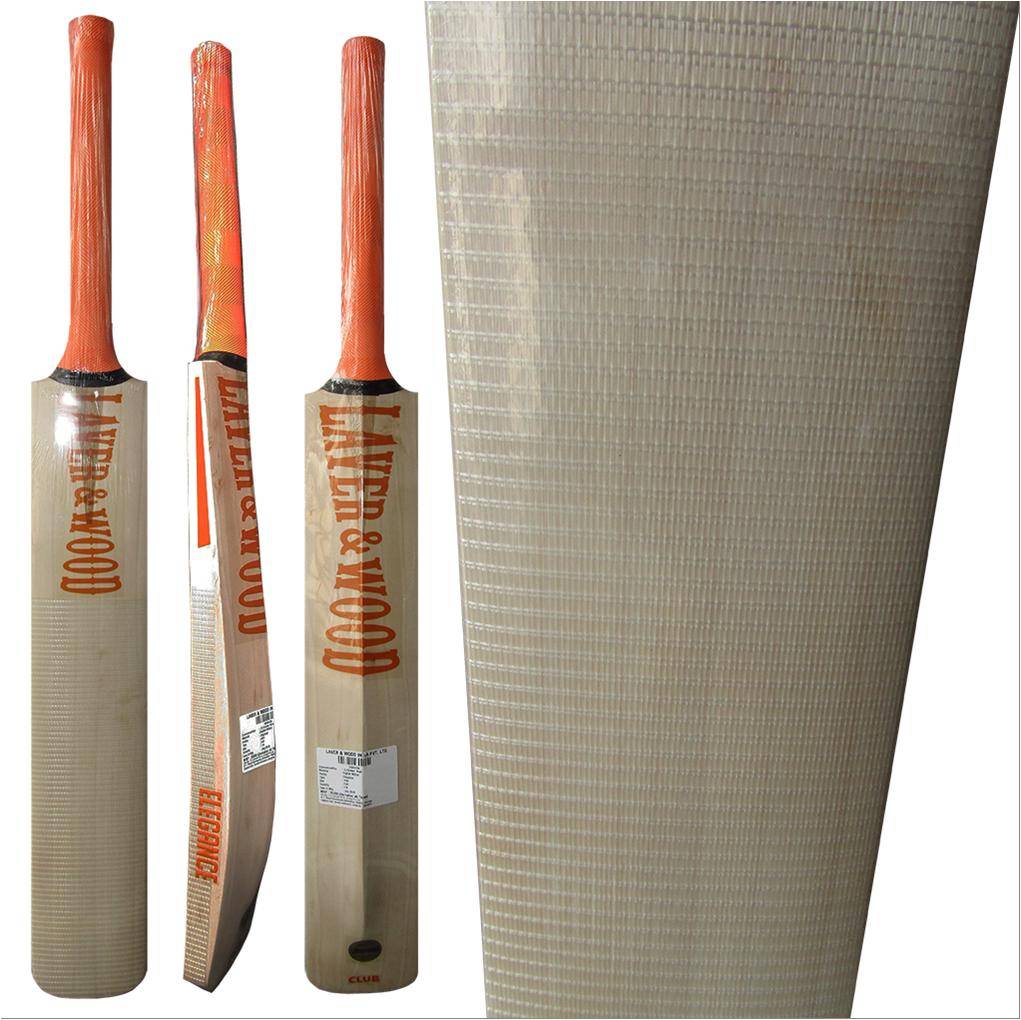 Product specification-

Grade 2 English Willow bat

Short handle

Full back profile cricket bat

Mid to low sweet spot

About the cricket bat-

This bat is made for the sportsperson who looks forward to play his shots encircling the wicket and also get worth for it. This bat is a bit more substantial and comes with a giant middle-lower within the blade. However, it continues to be feather weight enough for playing the cross bat shots. This cricket bat helps players to play advance shots and get worth for their shots around the wicket. Conjointly, this bat is light-weight and best for cross bat shots. It is designed for aggressive batsmen i.e. for those who look forward to attacking the bowlers and with the surety that their shot will make the right hit.

Laver & Wood Classic English Willow Cricket Bats-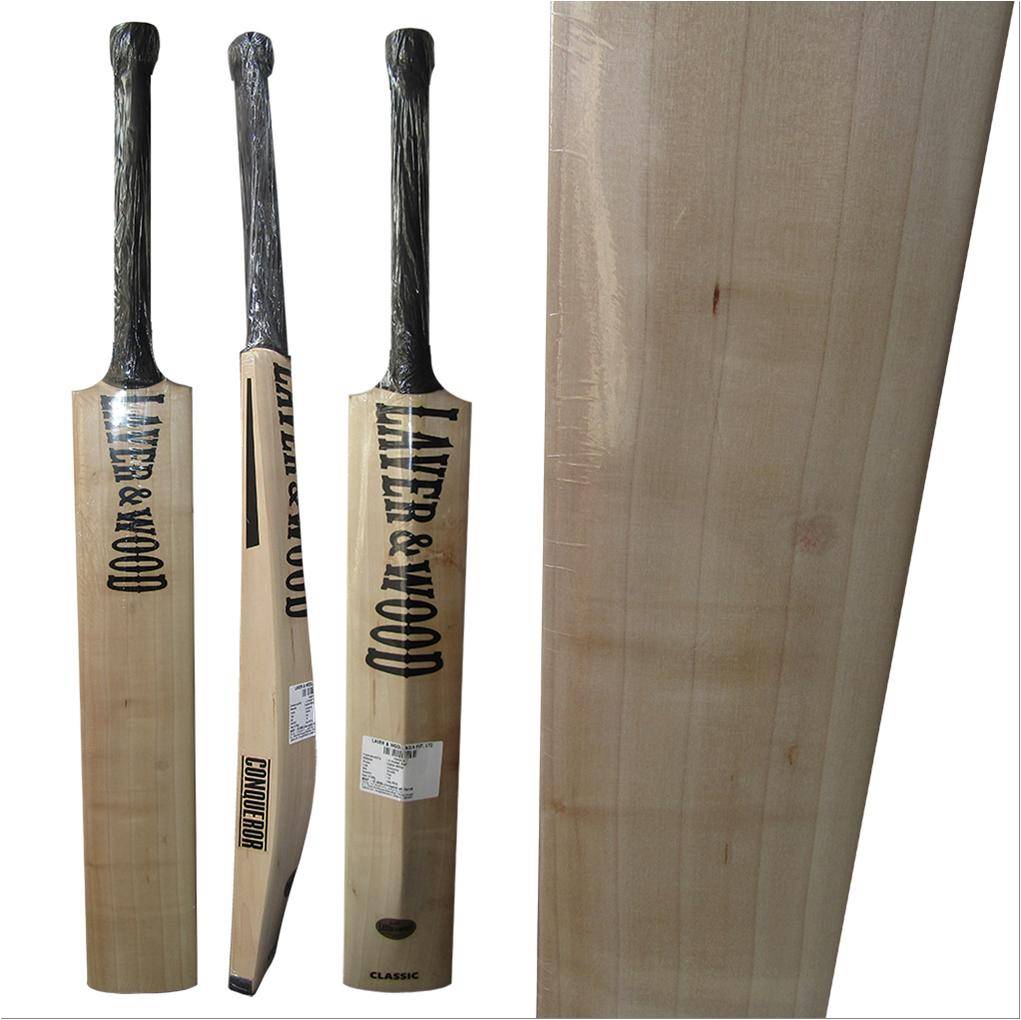 Product specification-

Full cane handle

Grade 2 English willow bat

3-5 clear grains

Full back profile cricket bat

Mid to low sweet spot

About the cricket bat-

Laver & Wood magnificence Classic English Willow bat is a Grade 2 English Willow bat that is specially designed for playing destructive shots. It is a flagship bat of Laver & Wood. This English Willow bat is a well balanced, finely proportioned bat which is equally best in defence and attack of the ball. This bat provides a perfect balance to the player. After applying 5 layers of balance and going through the protective security test, it maintains its balance properly. This bat comes with full cane spherical handle which is absorbing the foremost of the shock and provides you the most effective grip on the bat.

Laver & Wood Elegance Legend Cricket Bat-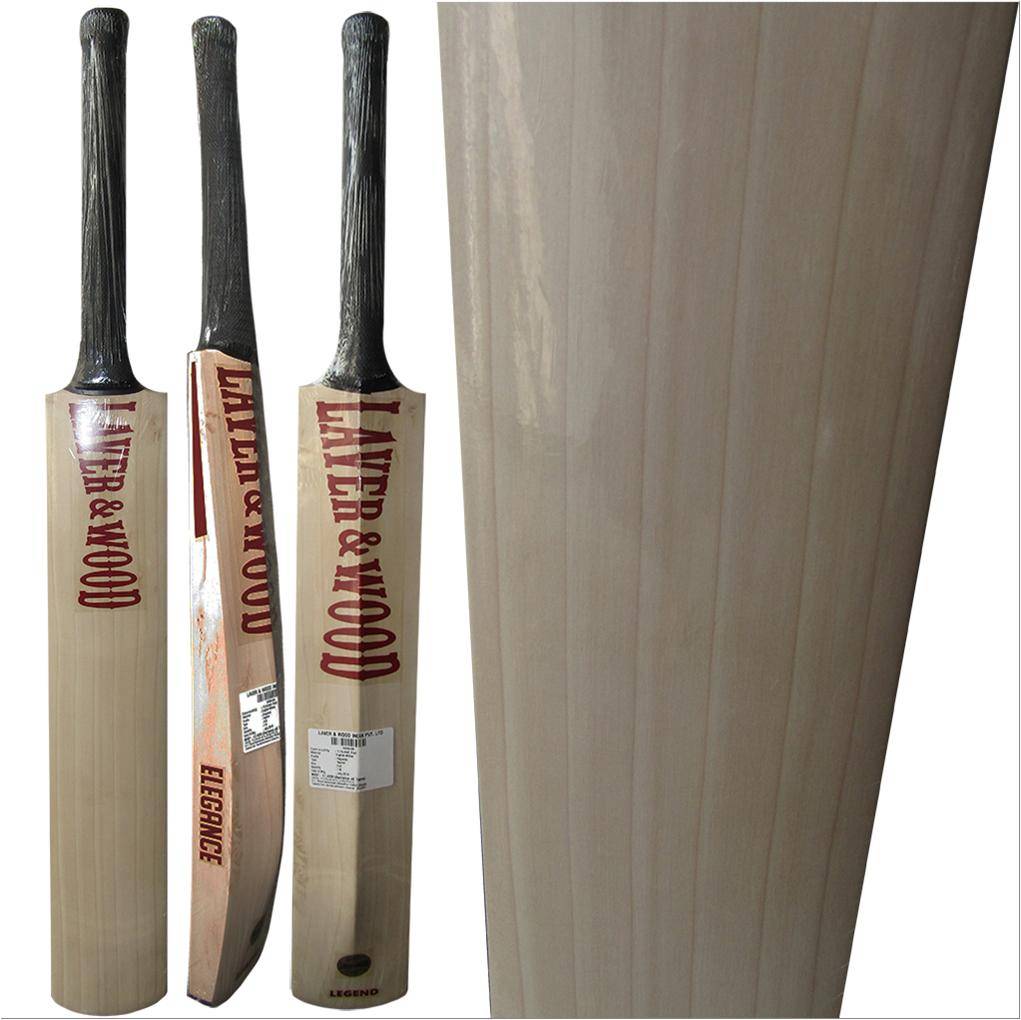 Product specification-

Grade 1 English willow bat

Full cane handle

Full back profile cricket bat

Up to 5 clear grain

About the cricket bat-

The English willows of this bat have a clear grain structure and the bat willows have a maximum of 5 grains. This bat is manufactured with great balance while its weight is distributed nicely, which offers the ability to improve the game in the field. Players will get the opportunity to play attacking shots. It incorporates a shape that is perfect for the cricket pedant and for those who like to place the ball through the gaps within the field. Legend English Willow bat has long-standing, ancient form. Also, the bat handle is its incredibly special part because it controls the bat power. The bats handle is manufactured with rubber lamination technology and nine swark cane pieces, which can make it to absorb utmost shock made due to the hitting of the ball. The brand additionally use top quality cloth bat cover to safeguard it from scratches and from alternative damages.

Conclusion -

This renowned company makes the selection process easy for you with it relevant ideas, personal recommendations, and unique options. You will undoubtedly get a better bat from Laver and Wood.