Cricket without a ball is literally impossible; this is why it is said to be centre piece of the game. Cricket balls are available at distinct prices in various varieties, colours and sizes. It is a general misconception amongst people who conclude that difference in prices of a product is due to quality. More than hundreds of cricket balls are under production these days and its selection is not vital if you are buying to play in your street. Every Cricket ball is formed with a purpose to solve and offers some particular benefits. We bring you a guide to aid you chose right cricket ball as per your need.

Before approaching a store for cricket ball, just ask yourself some questions.

• Do you need it to play recreational matches.

• League matches.

• Or for practise or training sessions.

Here are some of the things that you need to know in detail before finally purchasing a cricket ball for yourself or your team.

• Materials used in cricket ball & their manufacturing

Inner most part of a ball- The core

The core of cricket ball is made up of layers of folded cork strips and stiff wound strings. These two elements decide the shape and bounce of the ball which plays significant role in fortune of the game.

The Leather Outer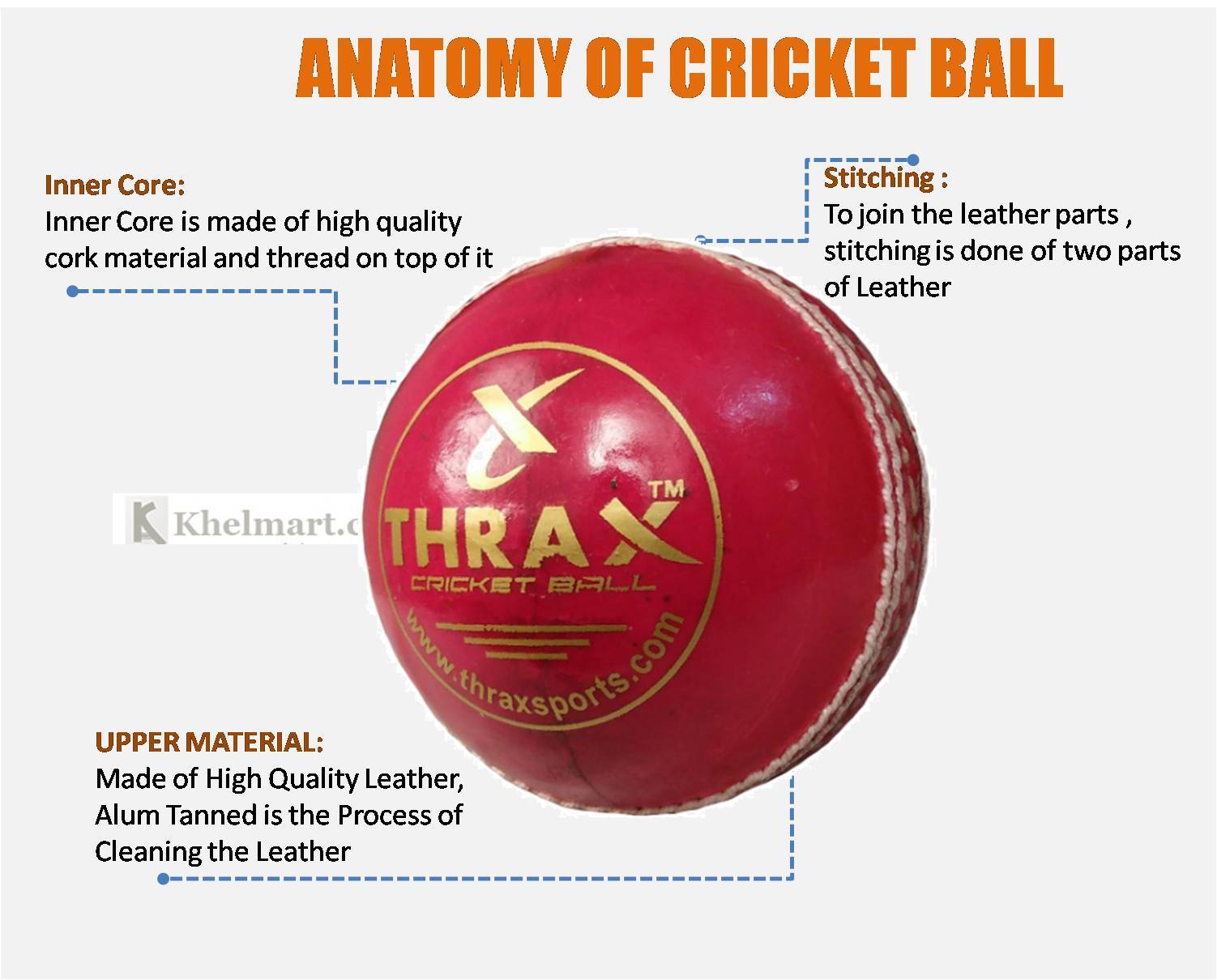 The outer most coat is made up of fine quality leather which undergoes many stages before becoming the outer most layer of the ball. It is first cut into four or two pieces depending upon the kind of ball being manufactured, is then seasoned, dyed and finally tanned before assembling them. It is then stitched and polished to the standards for sale. If you need a ball for test match purpose, then a four piece leather ball with seam falling is suggested. It is commonly purchased for 5 days match. In this four-piece construction method, due care is taken to rotate the seam by 90 degrees to confirm regular shape for longer span. Every part of a ball is the made to undergo into high pressure that shrinks and hardens the leather into perfect hemispherical shape.

The Seam

The most significant sign of quality of a cricket ball is the stitching around the seam and is certainly the interesting part of a cricket ball. In simple words, seam means stitching of two leather halves and the protruded or raised part now plays significant role in the game. It causes movements like off the seam that is a big weapon of the bowlers of today. Perhaps you may not know, a seam comprises of six lines of stitching that attaches the two hemispherical sides of ball. Thickness of string plays again crucial role in deciding upon the range of seam, which then decides less or more movement off the seam to bowler. Number of stitches is also different in cricket balls.

A cricket ball used for 5 days test match has 78- 82 stitches. Stitches preferred in practise matches and training sessions balls have around 55 stitches.

Dont ignore the above figures as it categorically affects the outcome of game.

The Finish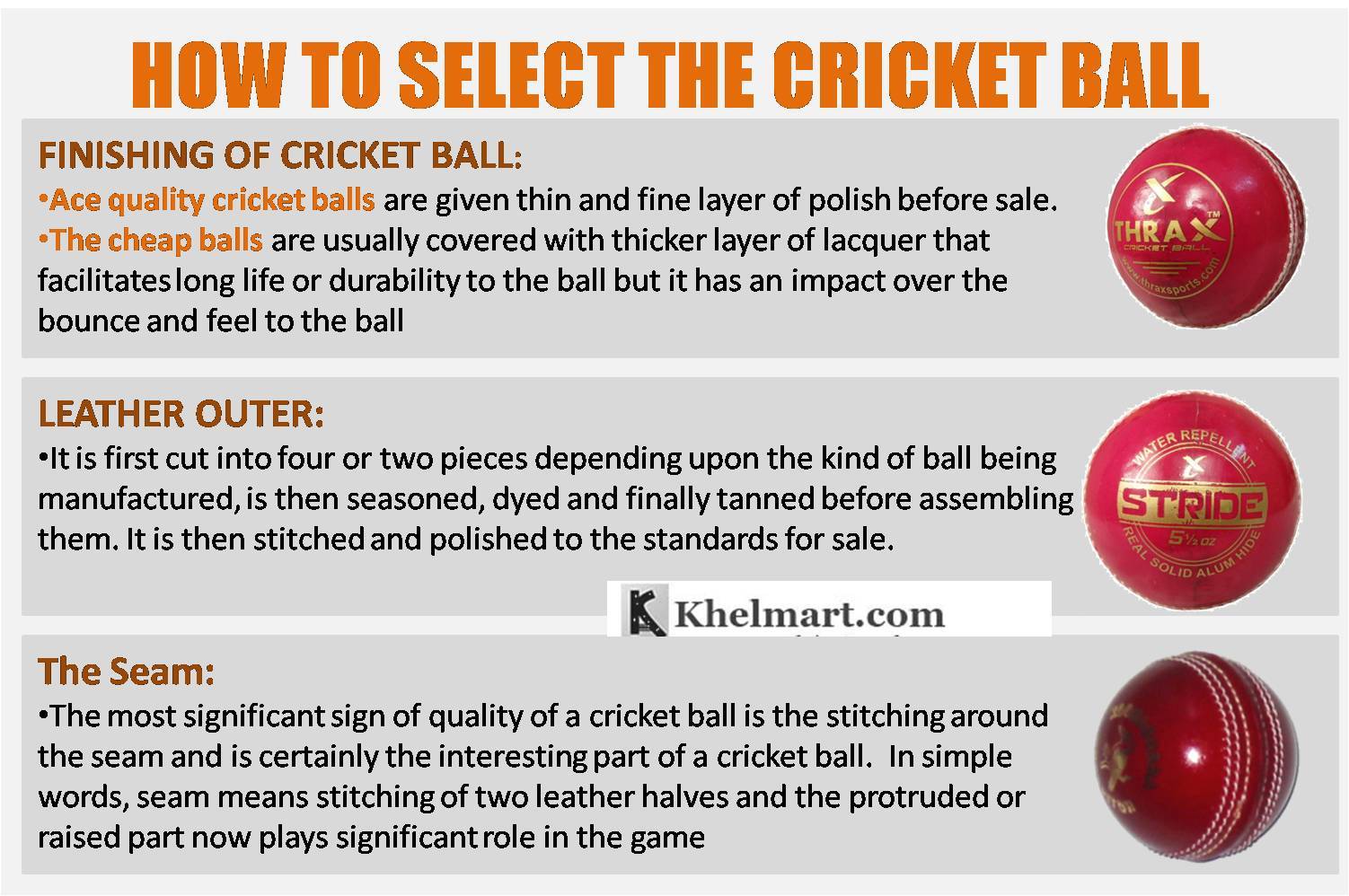 This is a final step that adds attraction to ball along with giving some benefits to the bowlers, which is polishing. Ace quality cricket balls are given thin and fine layer of polish before sale. The cheap balls are usually covered with thicker layer of lacquer that facilitates long life or durability to the ball but it has an impact over the bounce and feel to the ball.

In South Asian countries- India and Pakistan, cricket balls are still manufactured manually. Balls produced in India are comparatively cheaper but shows less consistency or regularity and to our surprise only 1 ball out 50 balls are picked for international test matches. Whereas in European countries like Switzerland and Scotland, they are manufactured with the aid of best raw material and high tech machines giving perfect seam, polish and shape and consistency to every ball.

Sizes & Weights

The regulations for international crickets are quite clear in respect of size and weight of leather cricket ball. Do confirm the weight while buying as they are strictly laid by worlds cricket council and to be a professional cricketer, you must play with suitable ball.

• Cricket ball weight for men should be between 155.9 g or 5 1/2 ounces and 163 g / 5 ¾ ounces.

• As far as size is concerned, it shall measure between 813/16 in/22.4 cm and 9 in/22.9 cm in perimeter.

In recent times, cricket balls have been specially fabricated for juniors and womens cricket. Following norms are applicable for juniors and womens cricket championship:

• Junior cricket (Under 13) Weight: from 411/16 ounces/133g to 51/16 ounces 144g Circumference: from 81/16 in/20.5 cm to 811/16 in/22.0cm

• Womens cricket Weight: from 415/16 ounces/140g to 55/16 ounces 151g Circumference: from 8 1/4 in/21.0 cm to 87/8 in/22.5 cm

• The official regulations for cricket ball sizes are:

• 4 ¾ oz for junior players up to and including under 13

• 5 oz for women players from 14+

• 5 ½ oz for male players from 14+ through into mens cricket

Shades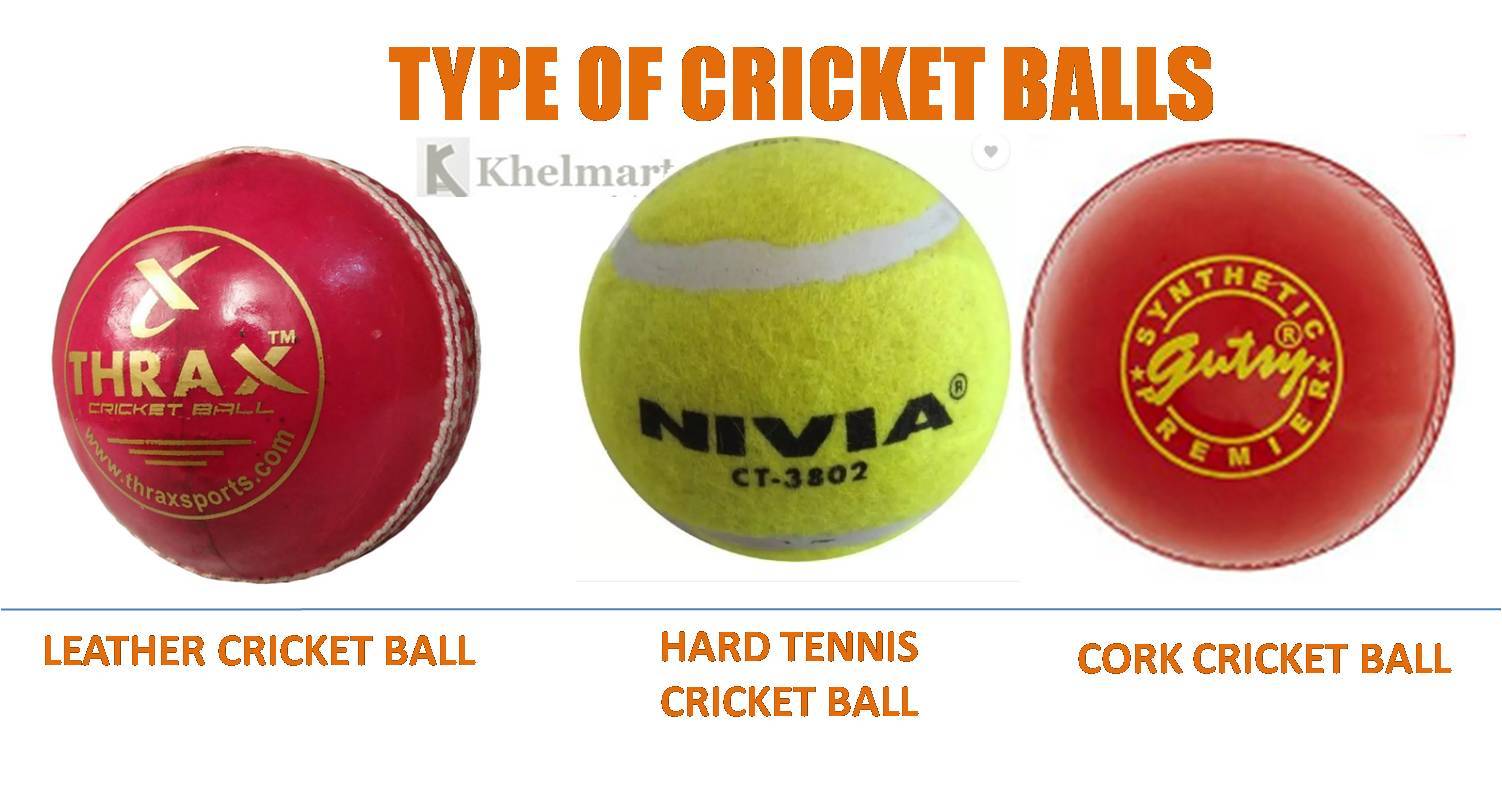 Red and white are traditional cricket balls used commonly in matches of international level. Red cricket ball is used in test matches and white in one days and T20 matches. These days white leather cricket ball is used in day and night cricket matches or at the grounds having flood lights is under dispute. Due to the fact that white colour gets pale and dirty as the game goes on, it causes problem to players. To overcome the issue of white ball, Australia has given trial to pink cricket ball in cricket games at domestic level and is yet to use at international level. International cricket community is yet to give its acceptance to pink shade ball.

Cricket balls made especially for Training sessions –

Synthetic leather balls have been manufactured especially for juniors and practise sessions of players to protect them from injury. They are immensely useful to impart cricketing skills in players. You can use them initially to learn the technicalities and basics of the game of royals.

• Multi-material cricket balls- it looks like half cricket ball / half tennis ball. They are specially designed and made to enable players to understand and manage swing bowling.

• "Air" cricket balls are made after keeping in mind the need of child and therefore are designed soft. It is actually a synthetic ball full of bounce. It is best for kids as chances to get hurt by players with soft ball are minimum.

• Multi-coloured cricket balls- In this kind of ball, each hemisphere is coloured in different shades. It is made with synthetic and traditional leather, and is beneficial to players in developing cricketing skills as the different shade ball assists in anticipating the twists and turns of ball in air.

Other points to decide on while Purchasing a ball-

• Your budget.

• More you spend, better you will get in terms of performance. International level cricket ball lasts longer though are expensive. They are designed to lasts beyond 100 or 90 overs and maintain consistency in shape and bounce.

Purpose or use of ball

• If you need a ball for kids, buy synthetic one. Similarly if you are a professional player or aspiring to be a professional, then you should look for leather cricket ball. It helps in understanding the tendency of ball in distinct conditions.

• Cheap and hard balls are not advisable in any manner as they not only break bats but may give some irreparable injuries too.

Things to do after purchase-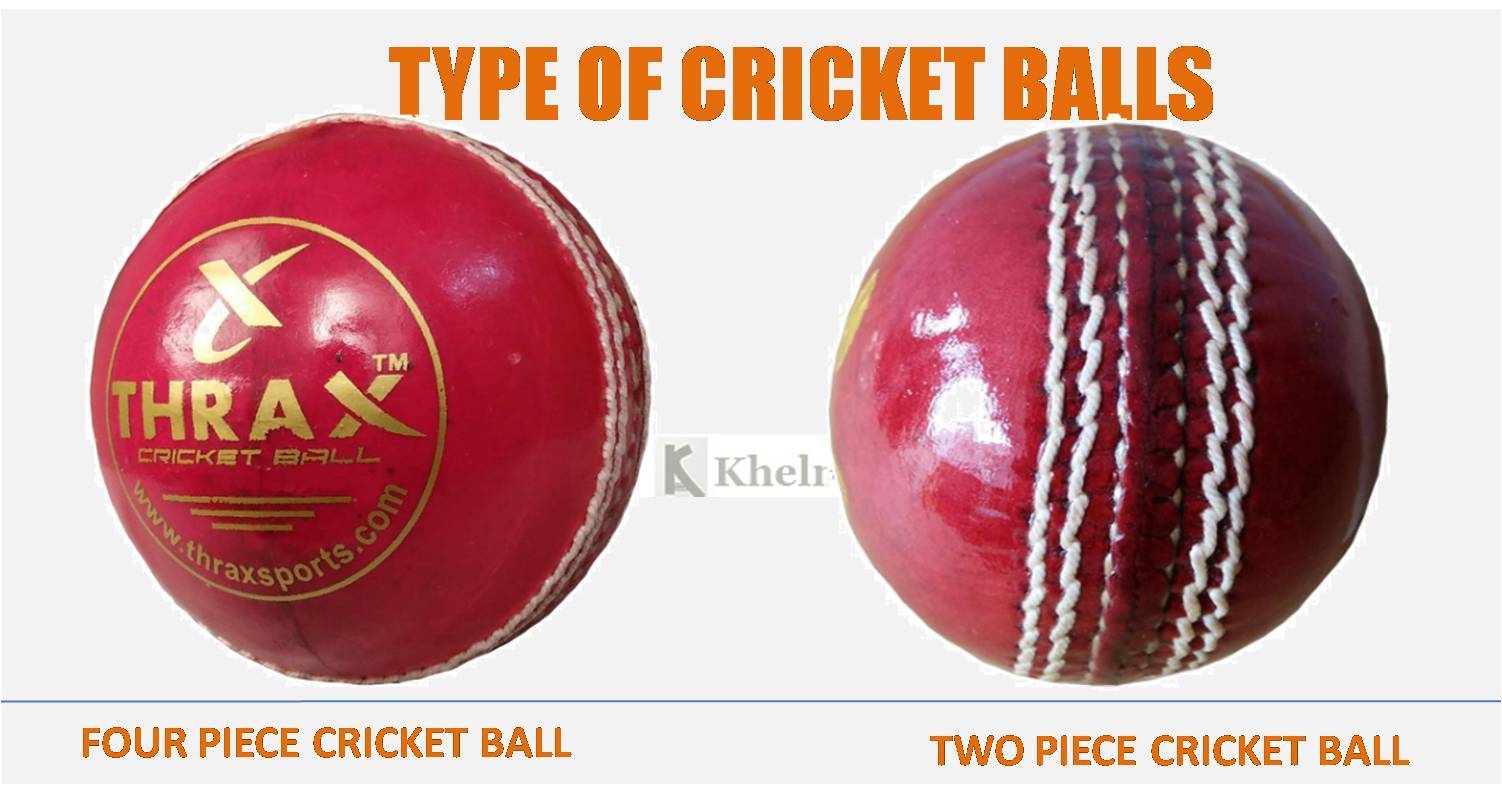 To be able to enjoy maximum benefits of balls try following tips:

• Dont forget to clean excessive dirt from the surface of ball. Do not scratch the dust as it can be termed as ball tampering; simply wipe the ball after each use.

• You may use solution of mild soap in water and dampened towel to wipe the ball.

• Surface of ball gets rough after use and to even its surface, you can polish it with a water-resistant leather conditioner.

• Dont forget to dry cricket ball with a soft towel after cleaning and polishing it.

• Dont just leave the ball in any corner of your home after the game. It should be kept in a non- humid zone of your home with controlled temperature.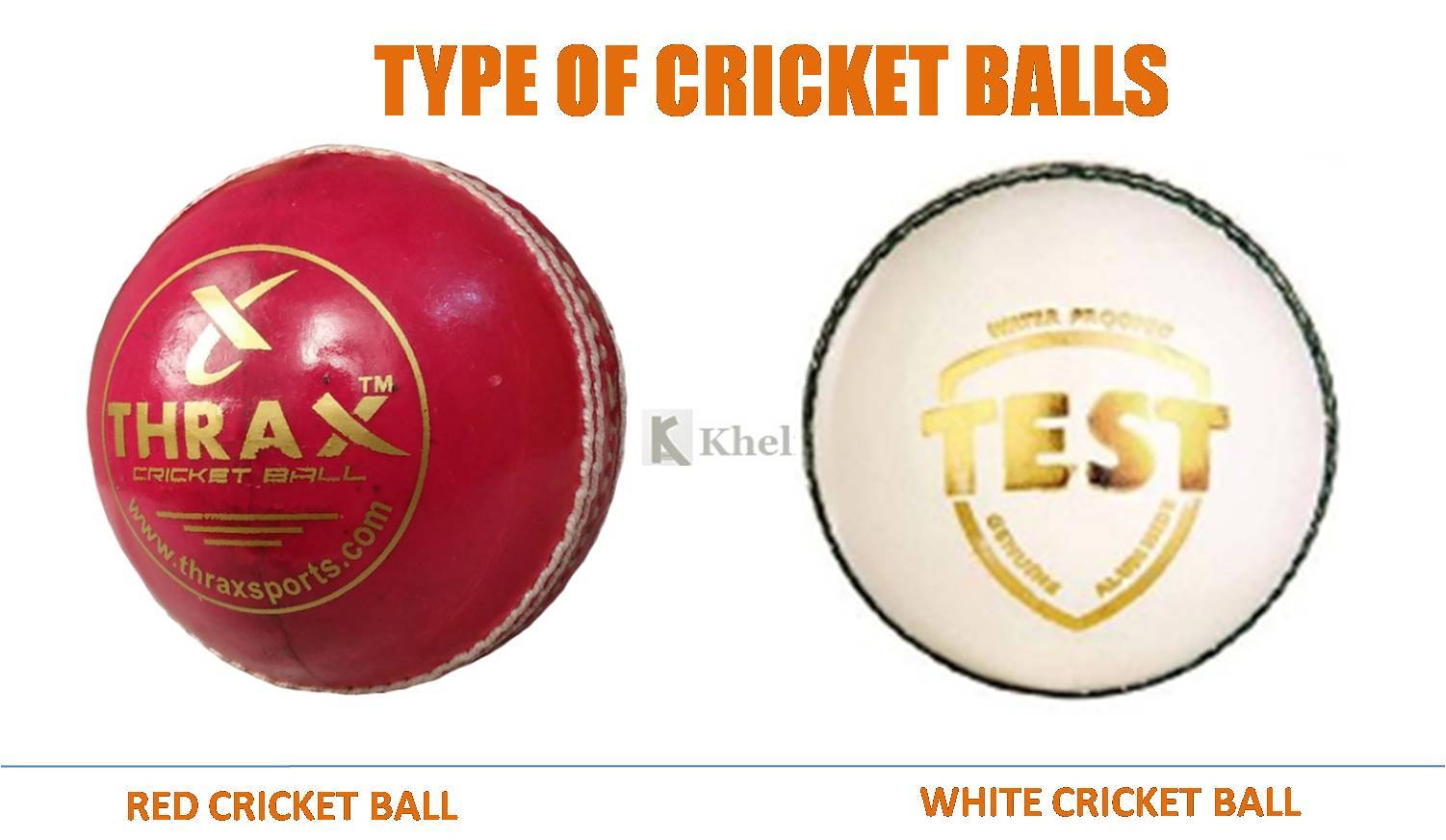 Checkout the SG Cricket Ball

Checkout the Kookaburra Cricket Balls