It is a famous fact that badminton has grown in fame over the past few years. Nevertheless, to be able to play such an exciting game, there is a very high need for shoes to gain balance and stability. Because of this game's quickness, it is so common. It is always a need for badminton players to react quickly and perform as fast as they can.
With theYonex Power Cushion Eclipsion z3 Men, you can be confident that you can react quickly and propel through your foes. Thus, it gives you the sureness to play long games with enhanced stability and comfort. With these new features, winning the game and stopping any injury is very easy.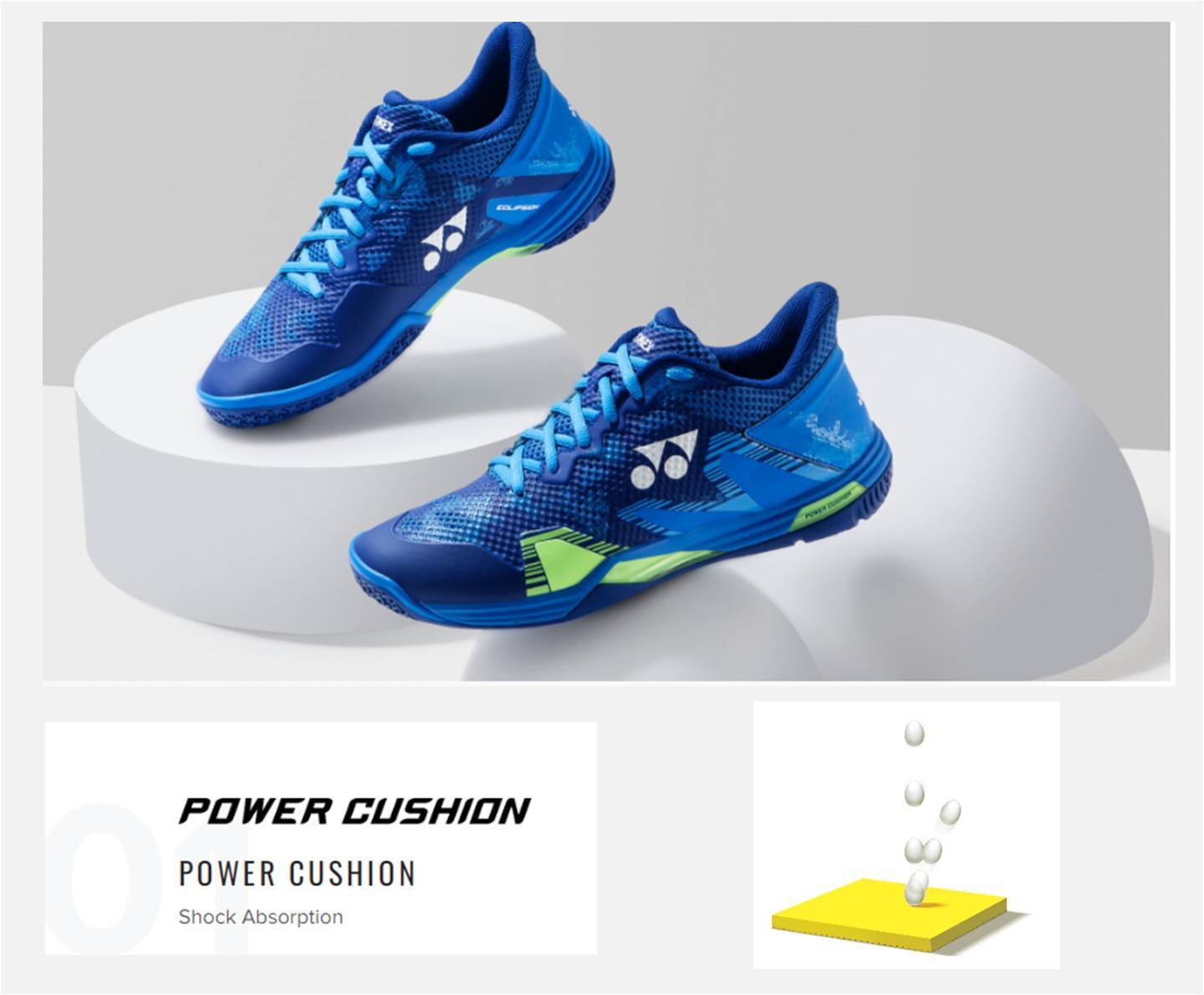 Yonex Power Cushion Eclipsion z3 shoes will soon launch in the market in March 2023. These shoes will take the game to the next level.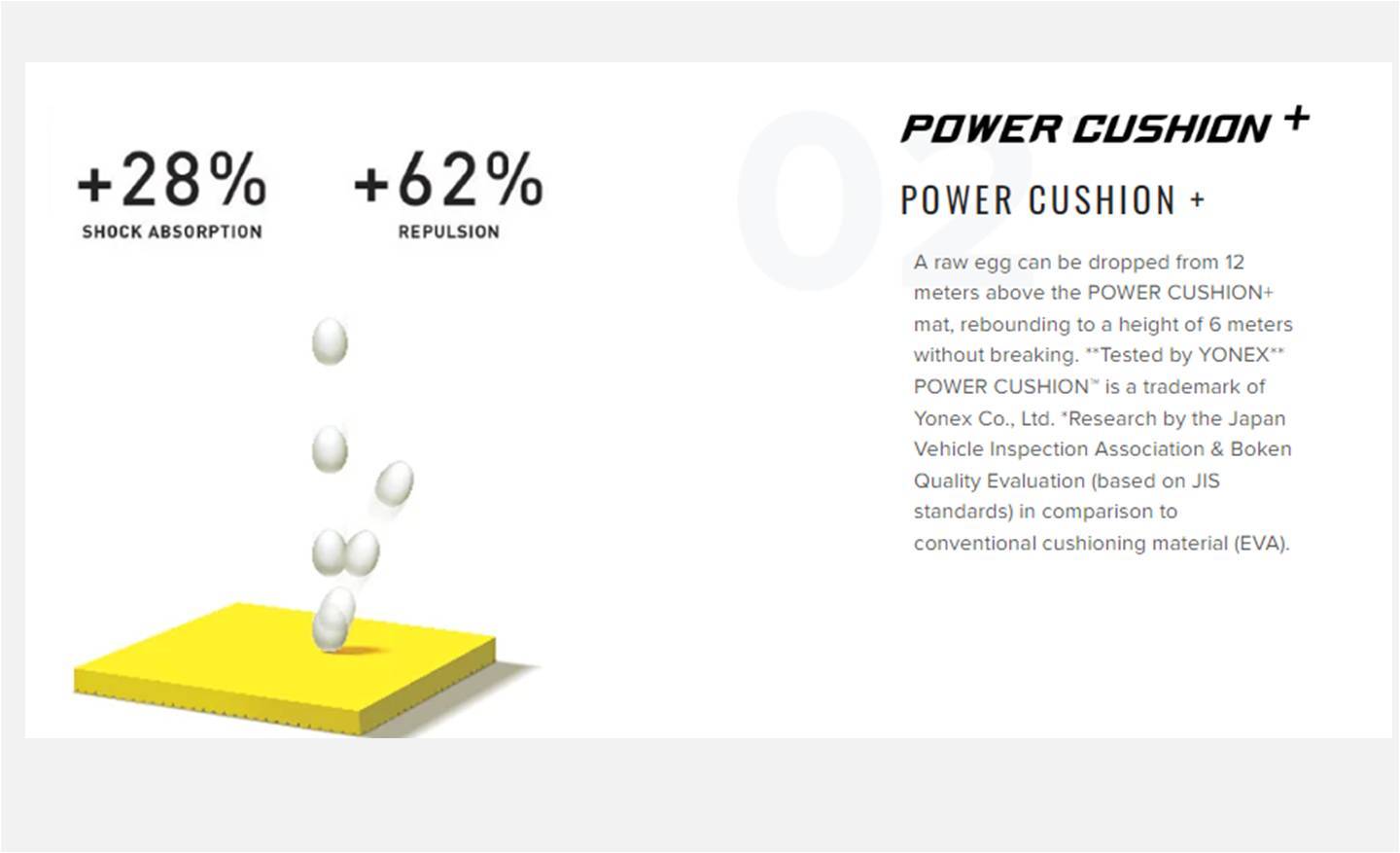 It Is Always About Creativity And Excellence
Yonex power cushion eclipsion shoes are newly designed model and uses a lateral shell with a stability reinforcement part to stabilize during elegant sidesteps and ease lateral shaking. The lateral shell helps relieve lateral shaking in sidestepping actions by supporting the foot area that absorbs the most force. These are artificial leather reinforcements that are abrasion resistant and help reduce lateral shake and stir.
Yonex power cushion eclipsion shoe is created with a Semi One-Piece Sole combined with a radial blade sole that increases the overall grip and area of contact. This is achieved by the ninja star rubber pattern between the tread and heel. Since it is estimated to ensure grip during sudden vertical, horizontal, and oblique moves. As a result, this raises stability when landing and reduces the likelihood of sprains.
The shoe's upper have a secure fit to foil the grip. A polyurethane-based upper called Durable Skin Light offers a mix of rubber-like flexibility with the stiffness found in the hard film. It provides you with comfort and a secure fit while allowing you to play light on your feet. This badminton shoe has been rebuilt with a new inner bootie designed to offer the perfect, cosy fit required. Thus, it allows the shoe to be more easily slipped on and off as desired.
Are There Any Advantages To Wearing The Latest Yonex Shoes While Playing Badminton?
Most badminton players are very busy with their regular training and running. They also struggle with less comfortable shoes due to their busy schedules. There has been evidence that the shoe covers given to you by your trainer do not give you the support you need. As a result of this tiresomeness, the players are having a hard time during training, which causes them to have difficulty. A badminton player's shoe choice is therefore crucial to their success in the game. A good pair of shoes is not only beneficial for the comfort they provide, but they also have many other benefits.
It is important to note that safety and comfort are not the only things your shoes must provide you; there are also other specifications. It is important that you have badminton shoes that are different from your regular shoes. You must have clean shoes when you enter your court, as dirt and filth should not be brought into your court from the outside. You should remember one thing when walking on the court: do not wear your regular shoes. They will be torn up if a large amount of movement and footwork is used during the game.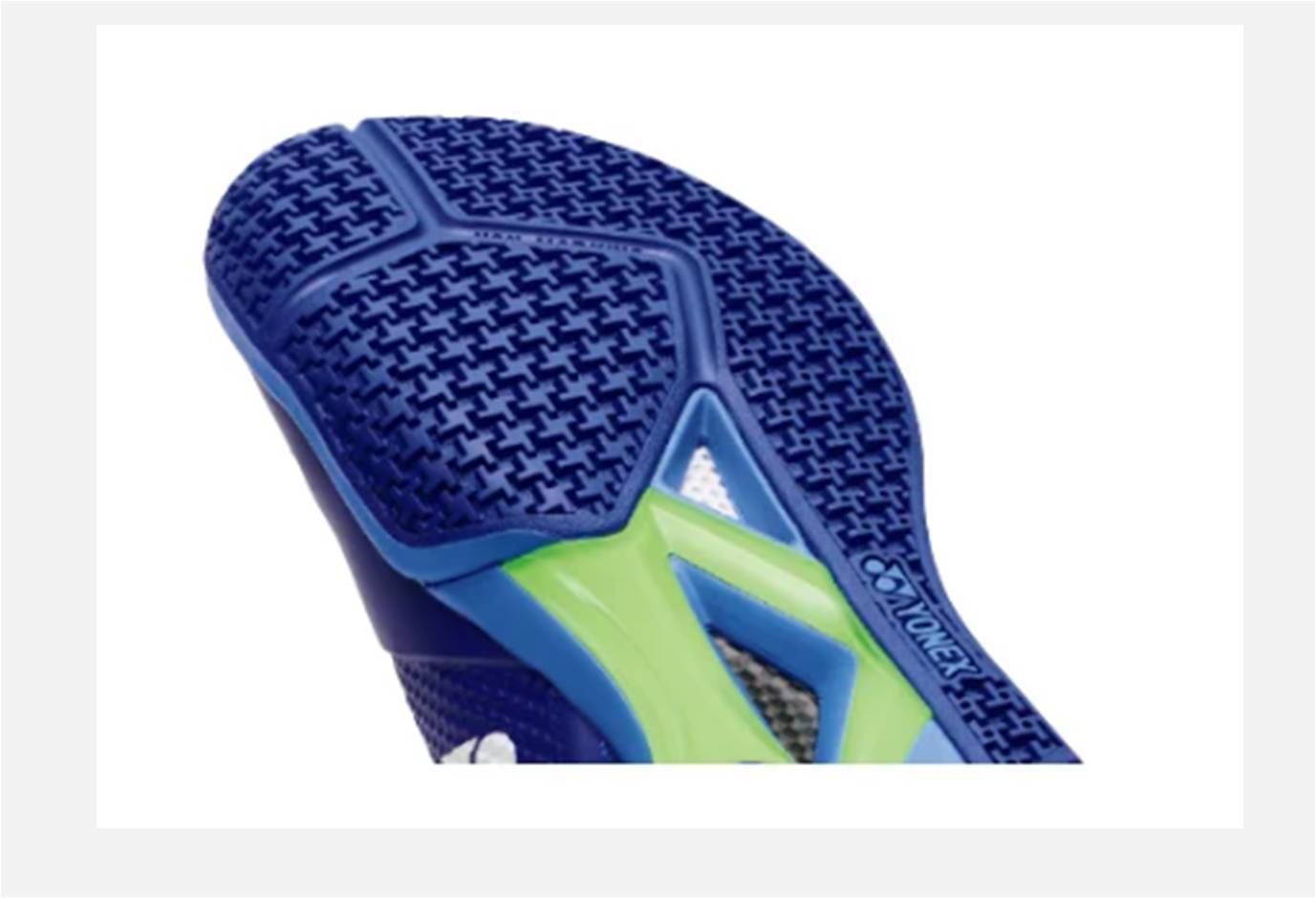 Latest Yonex Shoes: Top Quality Features
Broad and straight feet fit
The most important thing when purchasing shoes is that they fit perfectly. It is ideal to choose half a size bigger if you feel your feet are a little tight. You will feel more comfortable in your Yonex shoes due to their narrow shape. It is important to ensure you don't sacrifice your balance by wearing shoes that don't fit properly.
Yonex power cushion eclipsion shoes are well-fitting, wide, and straight. The shoes have been planned so that when you play badminton, they cut the side-to-side motion of your feet while playing the game. There should be a significant reduction in the side-to-side movement so that the chances of having blisters will be reduced. Moreover, the fact that your foot moves less inside the shoes means you can move your feet more freely, giving you more control.
Regarding Yonex power cushion eclipsion shoes, there is no need to worry about the fit since they are so comfortable. It is a fantastic fit for professional players and athletes to wear these shoes since they are fit for narrow side movement.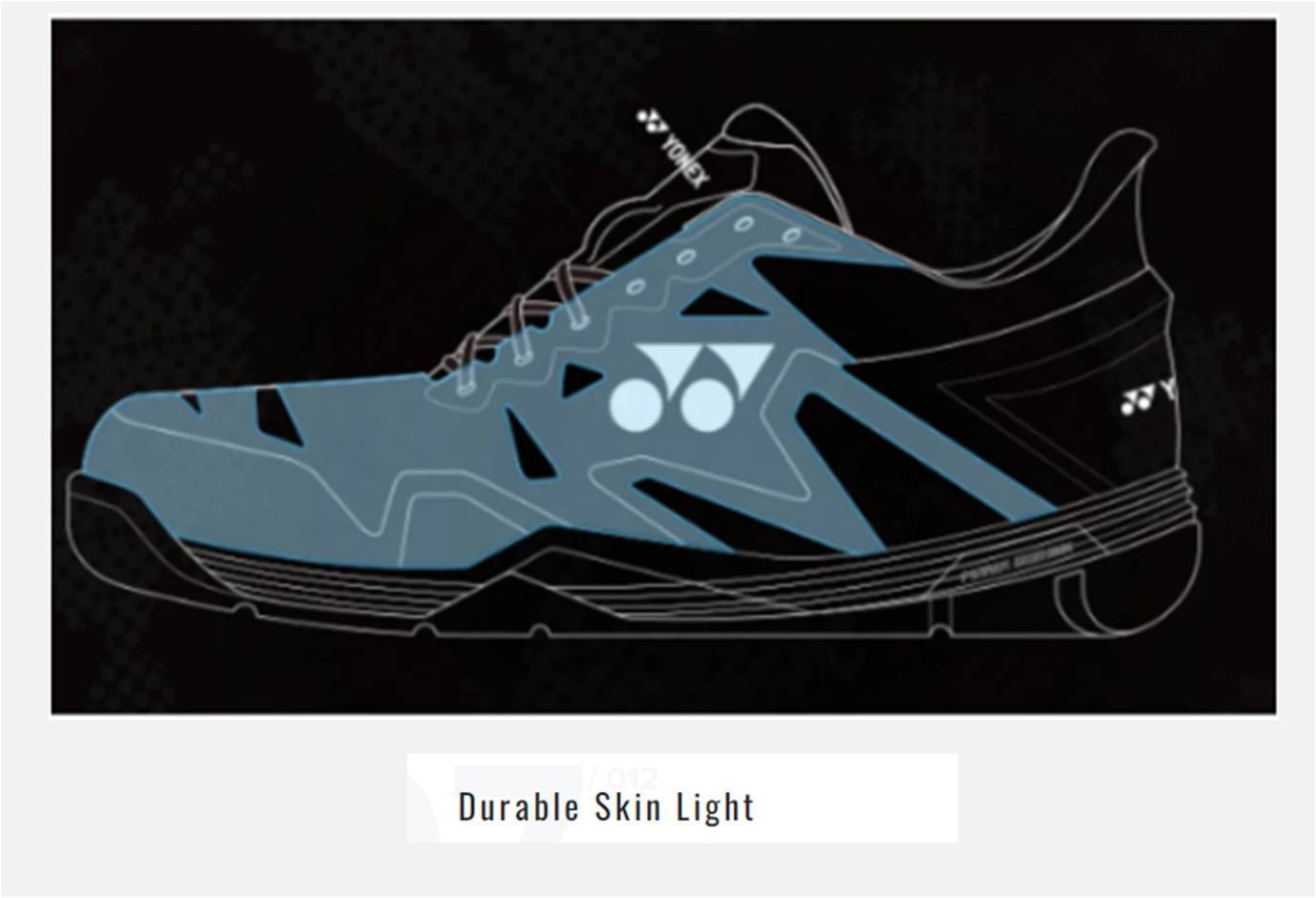 It gives you a fantastic feeling of comfort and support
In order to choose the right pair of shoes for your playing style, you must first consider comfort and support. This comfort feature of a Yonex shoe is reinforced by the fact that the shoes are manufactured with a power cushion. And it provides additional shock absorption properties that contribute to its great comfort.
Compared to regular shoes, Yonex power cushion eclipsion shoes provide a very high level of comfort and support. For players with large toes, the toe support shape bestows extra space to help them grip more firmly, giving them a better grip when playing. These shoes are comfortable and less restrictive, making them one of the best shoes on the market today. There is a great deal of grip on the front area of the shoe and no butting up with the sole or sole area of the shoe.
Knee, leg, foot, and ankle safety
Besides providing a comfortable fit, Yonex shoes are also highly safe. Yonex power cushion eclipsion shoes offer some innovation by protecting the leg, ankle, feet, and knees from injury when playing badminton on the court. As a result of this innovation, Yonex has become the most popular manufacturer of badminton shoes worldwide. The Yonex shoes have been designed in such a way that they can cancel out a lot of pressure from your shoes. In addition to providing more protection, this less pressure also increases the shoe's performance.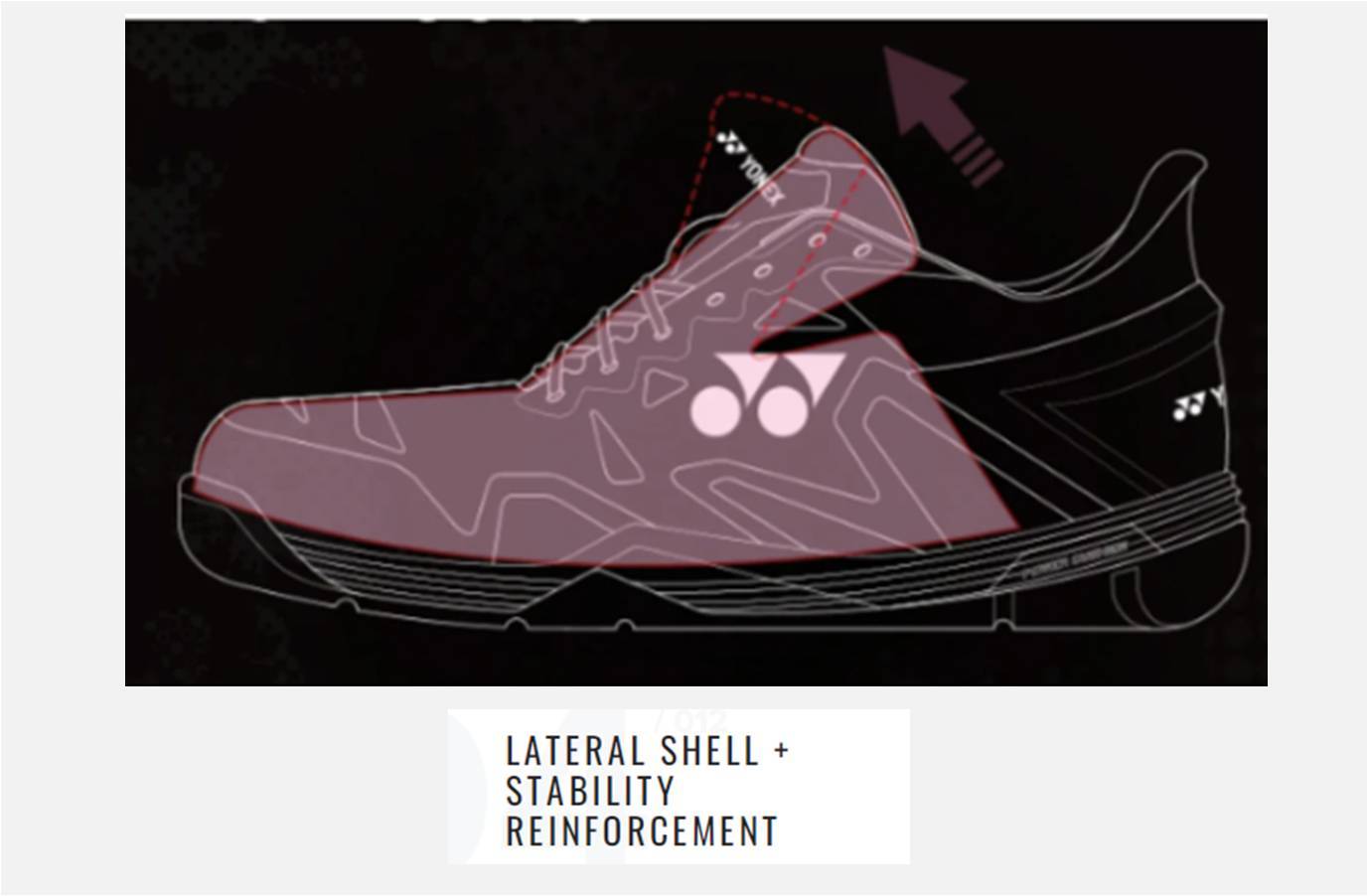 Durable and long-lasting
Yonex shoes indeed have a long-lasting nature, and longevity is their most beautiful aspect. Undoubtedly, some of Yonex's brands are packed with features and provide the best quality boots in the industry. These shoes will surely accompany you for at least three to four years regardless of how often you practice, run around, and train with them. Those who wear these shoes are well aware of their value of these shoes because they have worn them for many years. Badminton players will only be able to tell you what it's like to wear them for the first time when you try them on.
Things You Must Consider While Buying The Latest Yonex Power Cushion Shoes
The most desirable badminton shoes are those that are light in weight. Heavy shoes will only slow down a player who must constantly move around the court after a brief period. There is a typical weight range of 250-350 grams. In this weight range, moving swiftly across the court to strike the shuttlecock will be easier.
You need cushioned shoes when you play badminton, since you move a lot. A good cushioning system will protect the body from impact damage due to constant movement. The knees will get a lot of stress from jumps and lunges. The right shoes can help cushion the impact, so the knees don't have to take all the load. Thus, there Yonex power cushion eclipsion is one of the best options in badminton shoes you can pick up.
A pair of shoes that provide proper ventilation is a feature that people are certain to appreciate when they engage in a fast-paced sport. There is a chance that a build-up of sweat will cause wet shoes, which is a breeding ground for germs and moulds. A short time after being introduced to the environment, they are likely to smell very badly, too. With ventilation in various places on the shoes, the feet will remain cool. Thus, you can enjoy your time on the court more comfortably.
The Bottom Line,
This blog mentions the latest Yonex power cushion shoes launching in March 2023. The shoes are made especially that help badminton players to get rid of any injuries and win the match without any worries. Then what are you waiting for? Get your hands on them as soon as they are introduced in the market.
Checkout the latest Yonex Power Cushion Eclipsion series shoes here