Lots of badminton players in India nowadays trying the Acisc badminton shoes as these shoes are developed with higher end manufacturing technology and advanced material. These badminton shoes offer following key benefits to players:

• ASICS badminton shoes are equipped with latest Gel technology which provides better cushioning, shock absorbing ability to players.

• These Badminton Shoes are made of lightweight material, thus, it provide ability to quickly move within the badminton court.

• ASICS badminton shoes give better responsiveness which helps in effective court covering. • With latest technology, these shoes offer easy to move or better flexibility to badminton players.

About Asics Badminton shoes:

Asics Company is started by Kihachiro Onitsuka in 1949 as athletic footwear manufacturing firm. The name Asics came first time in year 1977. The name of ASICS is derived from Latin quote "Anima Sana In Corpore Sano".

Meaning of this Latin quote is A Sound Mind in a Sound Body. Founder of ASICS shoes belief in creating good quality shoes for better sports, fitness and creativity.

In 1977, ASICS introduces its products range into USA and got deep penetration in market targeting sports athlete, professional and fitness enthusiast.

ASICS launched its first R and D center in Kobe Japan in 1990. ASICS developed lots of innovative and first in market technology for shoes and footwear market.

About ASICS Badminton shoes Technology:

ASICS Gel Technology:

ASICS used specialized material called as Gel for providing better comfort. ASICS Gel technology reduces the impact strength, offer better shock absorbing capability to players or athlete.

ASICS Gel technology is applied at following key areas of Shoe: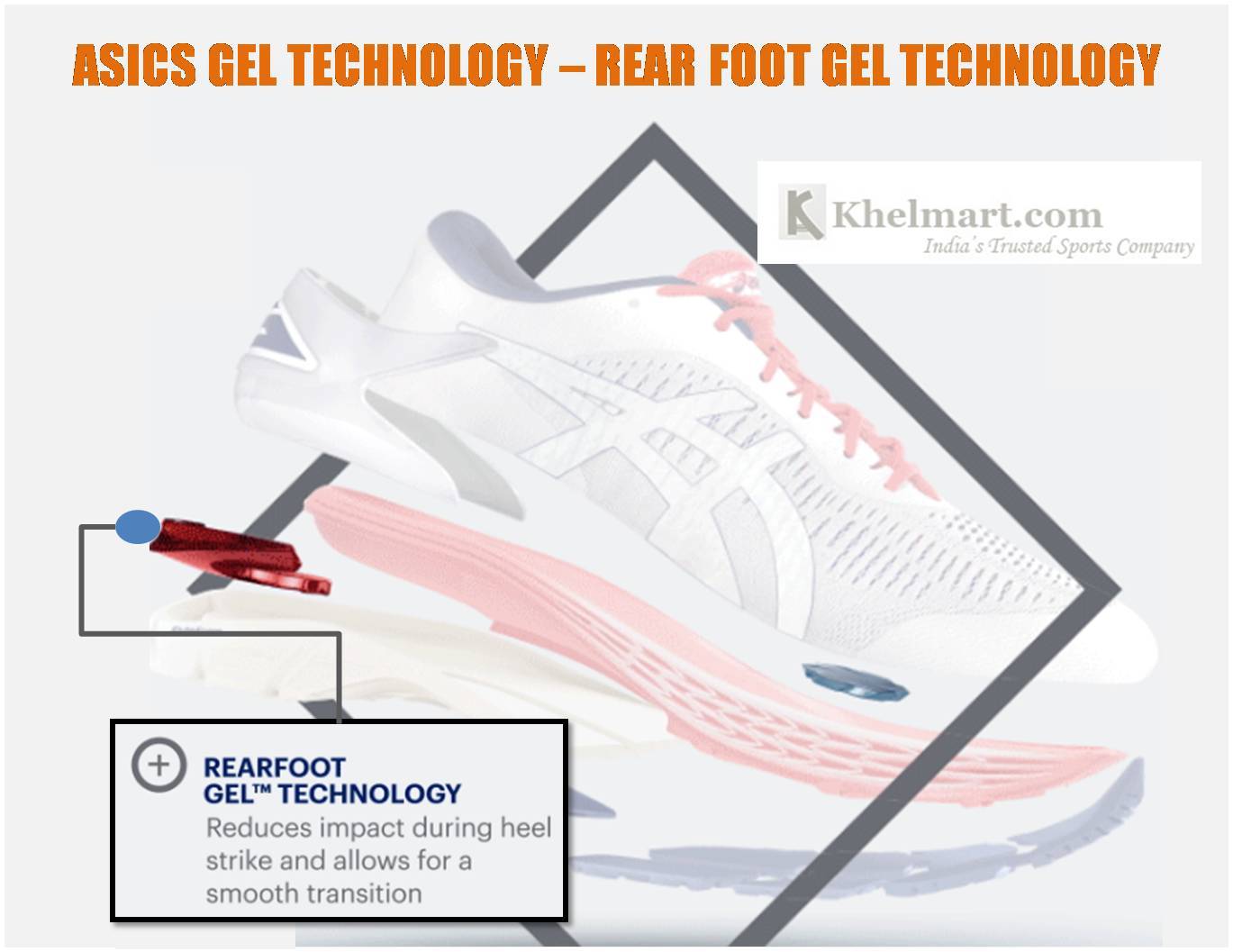 ASICS Gel Technology at Rear Foot:

A special shape gel material inserts are proved at rear side of shoe. This special material insert provide better shock absorption and quick response from shoe. This also helps in smooth transfer from one step to another.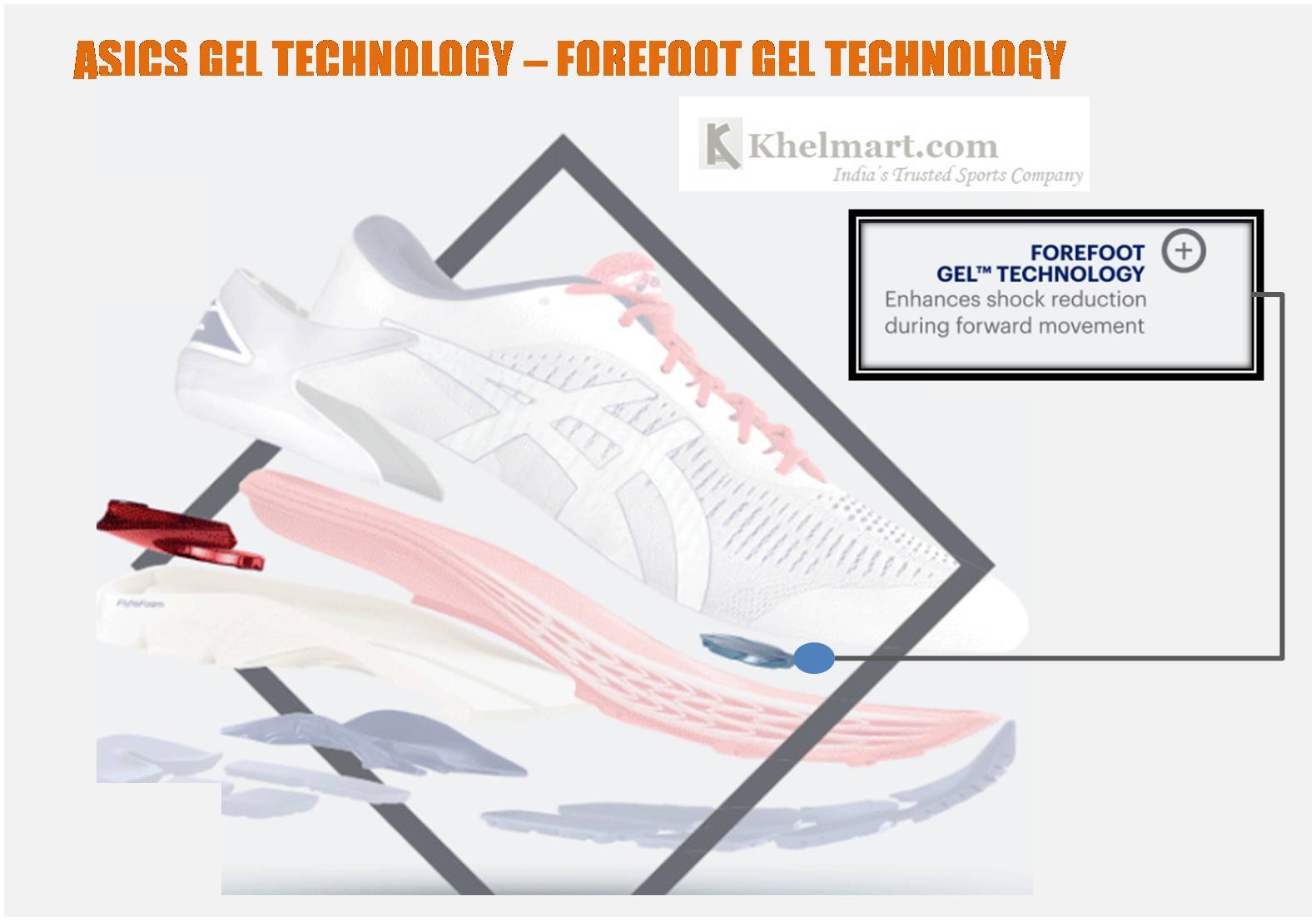 ASICS Gel Technology at Fore Foot:

Fore foot is important area and it is main area of a badminton player as most of the impact load fist feels at the mid of the forefoot. Asics introduces innovative shape gel material at the forefoot of the shoe which absorb sudden impact load to foot and provide best comfort to player.

Impact Guidance System:

Asics Impact guided system is series of small components added into shoe which basically offers better stability and smooth transfer of foot. IGS system developed by ASICS company is the series of inter linked component mechanism which basically developed to provide superb stability

. Extreme Heel Counter:

Heel counter is the a concept in which extra support is provide to heel so that better stability can be provide to shoe. This minimizes the unwanted heel movement and offer better stability of player's foot.

Guidance Trussic:

Another good concept so that player can perform the easily landing.

Guidance Line:

Stability is very important for badminton players. More stability with better comfort will always helps player to perform better. Better Stability also helps badminton players for better court covering.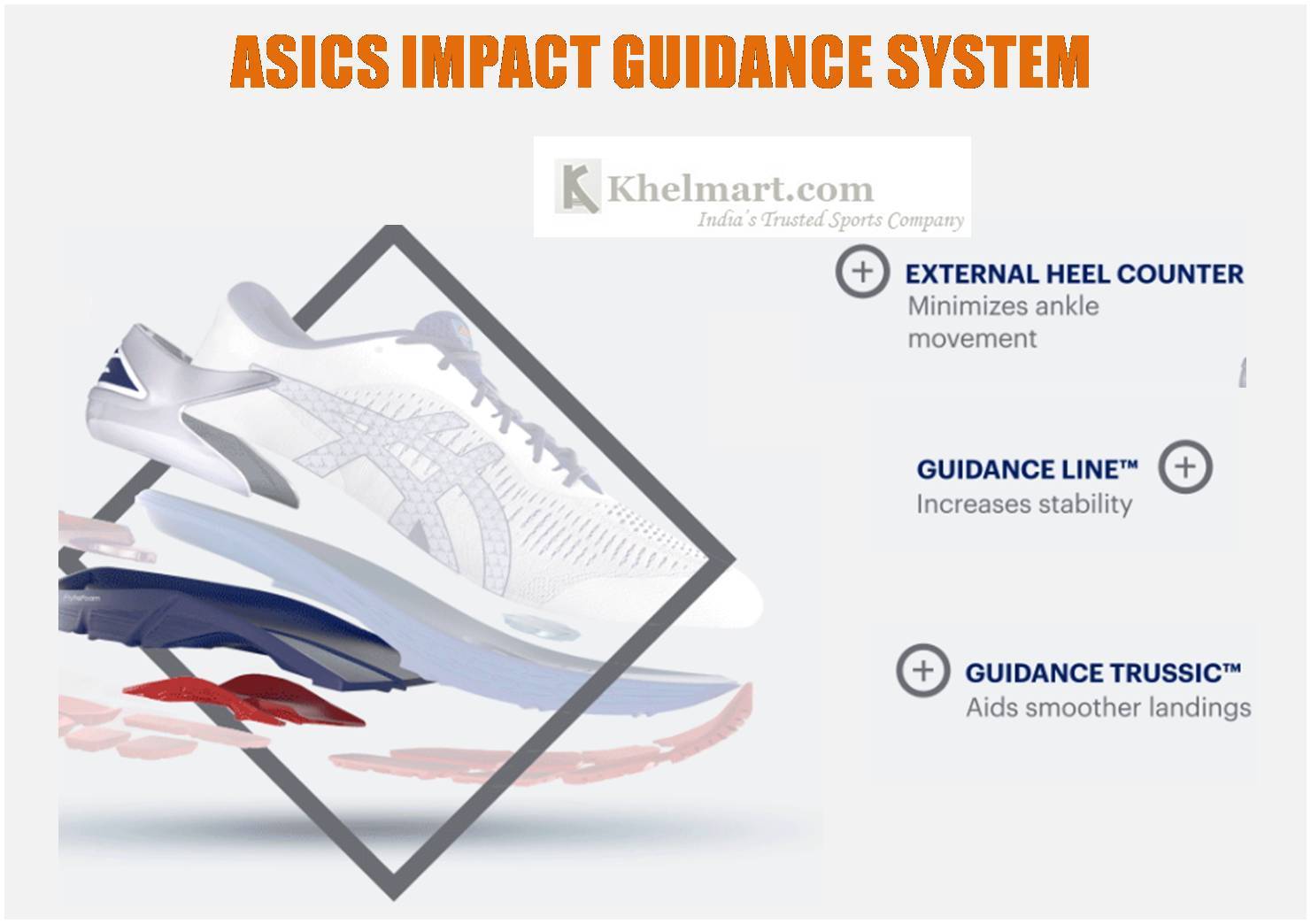 FLYTEFOAM LYTE:

This technology provides two key benefits to badminton players (1) Light Weight shoes (2) Super Responsiveness.

Asics used nano fiber structure for making the inner upper of shoes which is very lightweight while durable in nature.

New material is responsive in nature which means it comeback to its original position quickly after impact. This technology is 55% lighter as compare to other badminton shoes.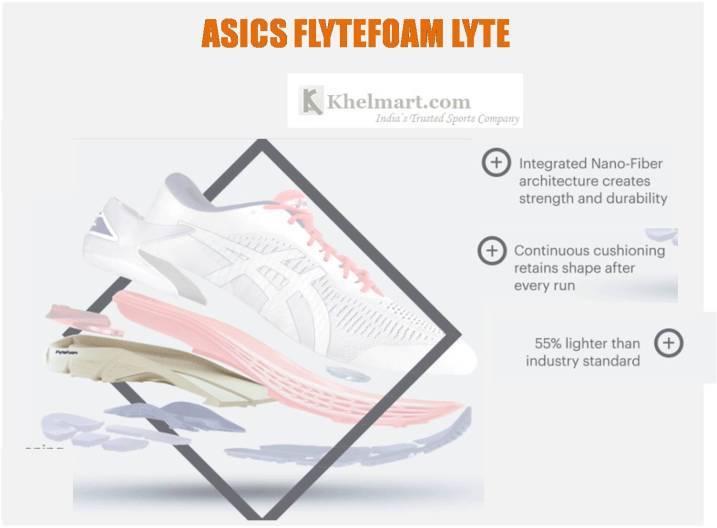 FLYTEFOAM Propel:

In this technology, lightweight foam is combined with high energy elastomer which eventually increases the bounce and performance of a badminton shoe.

With lightweight foam, less drag force comes into contact with shoe.

With this technology, badminton shoe work as spring for proving better cushion to badminton players.